Coming soon to Arno…
April 4
Welcome Back!
April 5
Honor Choir Concert @Riley 7:00
April 6
No events
April 7
Spring Picture Retake
PTA Meeting 6:30- Election of Officers
April 8
End of 3rd Quarter
Report Cards
Important- please know that report cards are coming home for the 3rd quarter on April 15.
MSTEP 
We drawing very close to the start of the 5th grade window (Begins April 11).  Please find a parent letter regarding MSTEP to all parents in grades 3,4, and 5th.  Please let us know if you have any questions about the upcoming testing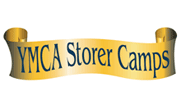 6th Grade Camp
Camp got off to an awesome start as temps soared to around 60 degrees under sunny skies for the campers first day.  Here are initial pics to enjoy from Day 1, more will follow soon.  I was really impressed with how well all of our kids respected the camp staff, were on their best behavior, and showed the camp staff what Arno kids are made of!
Raymond Winter proudly sits by his art work at the district Spring Art Show
District Spring Art Show
Congratulations to all of our young artists who had work on display at the spring art show this week.   There was a great crowd on hand taking in all of the art and listening to the second graders sing from Bennie Elementary.   A BIG thanks to Elizabeth Cunningham, Rachel Trapani, Tracy Hoffman, and Jeff Skebo for another magnificent show!
March is Reading Month
Thank you to everyone for a successful and fun March is Reading month. All students enjoyed a "flying saucer" doughnut from Krispy Kreme in celebration of the entire month.
Please enjoy some final pics from March and our Author assembly from Thursday.
Ms. Downriver, Shelby Saint Souver 2015, read to numerous classrooms this month
More guest readers…
4th graders read with their light sabers during March
Author Visit from Paul Orshoski
4th Grade Book Reports and Wayne State Field Trip
Take a look at some very cool projects to go along with 4th grade book reports
Spirit Wear Online Fundraiser
It's back by popular demand- Arno Spirit sale is now online.  Awesome news- if you purchase from 3/14-3/28, you will get free shipping  so be sure to order your spirit wear now!  The site link is below, I am also adding it to the right side bar so you can go on anytime (even past this sale) and order Arno wear.
DISTRICT SCHOOL OF CHOICE INFORMATION
We ask that you help us by sharing this information with friends and/or family members who may be interested in having their children become a part of the Allen Park Public Schools Family.
Allen Park Public Schools
Limited Schools of Choice Program for 2016-17
The Allen Park Public School District has established a successful Schools of Choice Program for the past several years and the Board of Education has approved continuation of the program for the 2016-17 school year for Kindergarten through 8th Grade.  (Requests for specific elementary schools cannot be guaranteed)
Applications are available beginning Monday, April 4 at the Riley Education Center, 9601 Vine.  Completed applications will be accepted beginning Monday, April 18 through Friday, May 6, 2016 from 7:30 a.m. until 4:00 p.m. weekdays in the Pupil Accounting Office at the Riley Education Center.  Completed applications must be presented in person to ensure that all information is complete.  A random draw selection will be held on May 11 at 9:00 a.m. at the Riley Education Center.  The draw will determine numerical selection for acceptance of candidates.
For more information about the Schools of Choice Program, please visit our website at apps.k12.mi.us or call (313) 827-2105.
AUTISM WALK-RUN TO SOLVE THE PUZZLE
The entire community is cordially invited to participate and/or attend the Autism Walk-Run to Solve the Puzzle Color Run sponsored by the Allen Park HS Autism Awareness Club on SUNDAY, APRIL 24 – 1:00-4:30 p.m. at Champaign Park.
Silent Auction, DJ/Music, Face Painting, Temporary Tattoos, Food/Refreshments – bring the entire family for a walk and some fun!  Come cheer on the runners and spread some color! All proceeds benefit the APHS ASD Program.
Discounted pre-registration available – $15 – includes walk/run number, t-shirt, color packet to throw and bidding at silent auction.  See attached for more details and registration form!  Let's come together as a school community and walk!
SAFETY TOWN
Who:  Kindergarten to 1st Grade in September 2016
When:  Session (A) June 20 -June 30  (9:00am to 11:30am)
Session (B) June 20-June 30 (12:30pm to 3:00pm)
Where:  Lindemann Elementary (9201 Carter, Allen Park)
A registration form will be sent home with your child the first week of April. Walk-in registration will also be available at the Allen Park Recreation Center Lobby on April 11th from 4-6 p.m.
Safety Town is an interactive safety awareness program for children from 5-6 years of age. Each day the children will be introduced to various safety issues in a fun and safe environment. The program is taught by a Police Officer and a certified teacher, with hands-on topics led by community guest speakers as well as visits from the Allen Park Police & Fire Departments. Teen volunteers from Allen Park High School lead the children through safety town every day and receive valuable training along with obtaining National Honor Society service hours. The children learn about stranger danger, water and beach as well as playground safety, fire safety, pet and bus safety, electrical and gun safety, personal safety with an emphasis on pedestrian safety. The kids will be bicycling about a miniature town complete with streets, sidewalks, buildings, stop signs and a working traffic signal. Importance is placed on having the children memorize a cell phone number to call if they should ever become lost. We use fun songs to reinforce all of these principles and the children memorize our very own Safety Town Pledge!
Have a Blessed Easter and Restful Break!