Are you a member of the PTA yet??
Coming soon to Arno…
Sept 25
No events
Sept 26
No events
Sept 27
No events
Sept 28
No events
Sept 29
PTA FUN RUN
PBIS Reward
October 2
Fire Drill
October 3
Super Cougar Lunch
October 4
No events
October 5
Picture
Day
PTA Meeting 6:30
October 6
District PD- Half-Day Dismissal 11:40
Arno Vision
Arno Elementary will provide a system of support to empower
and inspire students to become collaborative learners
that strive for academic excellence
From the PTA
Happy 

Friday

!
We hope everyone is adjusting to our new school schedules!
Next Friday, September 29th, is our annual Fun Run! A Sign Up Genius will be available soon for Volunteer Opportunities. Once it is finalized an email will go out to everyone and it will be posted to our Arno Elementary PTA Facebook Page! Thank you for all your support!
Please Do Not forget to register your child(ren) for the Fun run! Link is available in this blog and on our Facebook page.
Today is the LAST DAY for Spirit Wear Sales! Please do not miss out! Get your orders in today!!!
We hope to see many of you at the Fun Run and our next meeting, 
Thursday, October 5th at 6:30
 in the cafeteria!
We  would also like to share with the very exciting news of online membership applications!
Use this link to pay for your Arno PTA dues electronically!
Have no worries we will make sure your class get's credit for our membership drive contest!
After you submit your membership you will receive an email confirmation. If you don't see it right away
check your junk inbox to make sure it didn't go there!
Please also support us by linking your Kroger cards to Arno Elementary PTA. This program has proven to be very
beneficial to us and we would love to have more cards registered!
Thanks so much for posting the above links & encouraging parents to get involved this year!
We are excited to partner with each of you again!
Have a Fabulous Weekend! We look forward to another amazing year with all of our families!
Picture Day is almost here! On October 5th, Interstate Studios will be here capturing all the smiles of our awesome Cougars.  The company also supplies an order code that youc an use to order online at inter-state.com/order. The unique order code for Arno Elementary is 

20837SF.
The Halls proudly displaying our Arno Student's work…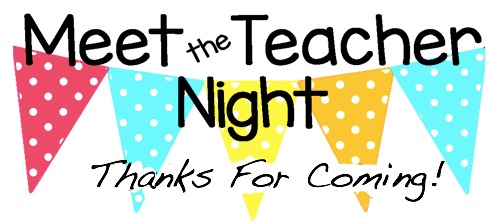 Meet the Teacher 
Thanks to all of our wonderful Arno families for coming out to our Meet the Teacher night.  We had a great crowd and it was awesome to see all of our families again, and meet many of our our new families.  If you ever have any questions or concerns, please let your classroom teacher know.
Put On Your Smile…
Please mark your calendars for October 5 for picture day, retakes will be on Nov. 16.  Information will be coming home soon.

Super Cougar Lunch
As part of our PBIS positive support this year, the principal will be having a pizza lunch with all the
Super Cougar winners each month through the year, as well giving each student a certificate.  Our first date is Oct. 3 at 11:00 K-2, 12:00 3-5

IMPORTANT INFORMATION
NEW FOR THE 2017-18 SCHOOL YEAR
UPDATE MiSTAR PARENT CONNECTION – CONTACT INFORMATION
As our district continues to build towards more and more digital communications in the future, it is important that you take a moment to update your contact information in MiStar.  Under the "My Information" tab at the top right, you will now be able to update:
Email address for parents/guardians
Phone contacts for parents/guardians
Primary phone number – "Under Student Demographics"
o   This is the phone number used for automated phone notifications. 
o   If you wish to receive text messages from the district, please select "SMS Cellular" as the "Telephone Type" for your primary phone number or other parent/guardian phone contacts.
Emergency Contact Updates (Authorizing release of your student)
Info on Parent Connect from the district website:
You must have a PIN and Password to log into ParentConnection. ParentConnection is a web program that allows parents to view information about their child.
To receive a PIN and passwords for ParentConnection contact your child's school.
If you have more than one account to view your children, please contact the school office.
Make sure to insert your email after logging into ParentConnection.  Inserting your email will allow you to access the automated password reminder system.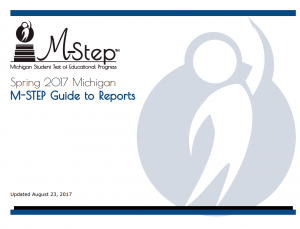 MSTEP Parent Guide
M-STEP Results: What Families Can Expect
This past spring, Arno Elementary students in grades 3-8 took the M-STEP (Michigan Student Test of Educational Progress). Final results from the  M-STEP is now available and Thanks to technology improvements and online testing, our district has much earlier access to data that is also a more precise measure of learning.
The purpose of these state summative assessments is to see how close our students are to reaching Michigan's new higher standards in English language arts and mathematics.
This year's test scores will build on the new baseline set in 2015 when the M-STEP was brand new. This year's results show an improvement in most areas,  we expect that as students gain more and more experiences with online assessment and as our instruction adapts to Michigan's higher standards, our scores will rise over time. We encourage families to remember that state standardized test scores are just one measure of student progress and to keep them in perspective.
What happens next?
Our staff will spend time reviewing the 2017 M-STEP results to find where we are having success, and where we see areas in which to improve. The test results also will reveal which groups of students are doing well, and which will need more or different kinds of support.
Families are encouraged to review the M-STEP Parent Report and learn where your child might need additional support. Be sure to discuss your concerns with your child's teacher and learn how together you can target academic support where it's needed most.
The Michigan Department of Education has developed a useful document called Student Testing: What Parents Can Do to Help Students Prepare that is now available for download on the M-STEP web page (www.michigan.gov/mstep).
Please look for your child's Parent report coming soon…
https://youtu.be/hvenxL17_So
Traffic Pattern
Parking/Drop-off
As we all need to get our children to school, safety is always the primary concern.    We will do our best to help ensure an orderly drop-off/pick-up daily, but we need your help in making that happen.
** No child should run across the street to get into a car.
**Help our traffic issues around school by parking a block or so away and WALKING your child before and after school.
**School traffic flow MUST go clockwise around the school. Make sure that your passenger door is ALWAYS closest to the curb.
BE SMART! BE PATIENT! BE CARING! BE KIND!!! BE RESPONSIBLE!!
Breakfast and Lunch Program
Parents can setup a free account online at https://www.mypaymentsplus.com/ . You will need their child's student id number to setup the account and can get the id number from parent connection,  the school office or the FS office. To view your child's meal account information and/or make payments online at https://www.mypaymentsplus.com/ (link is on our website).  There is a small transaction fee charged to make online payments.  The lunch program will continue to accept cash or check as we always have.
Parent Information:
Parent website: www.mypaymentsplus.com
Parent support line for questions: 1-877-237-0946
MyPaymentsPlus Free Mobile App available for download on IPhones, Androids and Tablets!!
**If you believe that you may qualify for free or reduced lunch, we ask that you please submit the application that went home in September or pick up a new one from the office as soon as possible. Our total count for free/reduced lunch helps the district receive federal funds to run our Title 1 program and help our at-risk students.
If you are not sure about the guidelines or have
any other questions, please call the office @827-1050