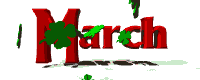 Coming soon to Arno…
March 12
No events
March 13
No events
March 14
Comfy and Kind Day
Wear a Button with words on it
School Improvement Meeting 3:45
March 15
Author Assembly
Bingo for Books
March 16
No events
March 17
Spring Fever
March 19
No events
March 20
No events
March 21
Dr. Hall Reads to 4th Grade
PTSA Meeting @Arno 7:00
March 22
No events
March 23
Gordon Miller Building Visit 9:00
From the PTA
It's almost
Spring

!! What better way to get ready than to do a little Spring Shopping at our PTSA Spring Fever Craft and Mom to Mom Event at the High School this 

Saturday, March 10th

from 9-3! All proceeds go towards our Senior Scholarship Fund.
The Daddy/Daughter Dance is approaching. Please get your RSVP's in soon! Do not miss out on this Enchanted Night! All RSVP's are due on or by 

March 28th

 (this date is FINAL)! Please see the attached link below and our PTA Facebook Page for the link for more information, to pay, and RSVP!
Thank You to everyone that braved the weather to attend our last PTA Meeting. We heard some great ideas and proposals for our end of year funds! We will be putting together a ballot sheet with all the choices to be voted on at our April meeting.
We hope everyone has a great weekend!!

Bingo for Books
March 15th marks our annual Bingo for Books event.  Please see the link below for more details on how to be part of the evening.
March Positive Behavior Interventions and Support (PBIS) Tips!
In school, our Cougars are working hard to show positive behaviors. They work on responsibility, respect, and safety. Creating expectations in classrooms and common areas throughout our school helps our students learn and develop positive behaviors, social skills and great experiences. Did you know that you can use the PBIS system at home? Setting expectations for your daily routines can make a HUGE difference in behavior as well as help your morning and evening routines run more smoothly.
Here is an example of a "Home" PBIS expectations Matrix:
Here is an editable matrix that you can use as a tool to foster positive behaviors at home:
Getting up in the morning

Getting to school

Clean up time

Time to relax

Homework time

Meal time

Getting ready for bed

H

Help out

O

Own your behavior

M

Make good choices

E

V

E

R

Y

D

A

Y

Spending time developing a matrix together and discussing the expectations at home can help our Cougars continue to be their best!
Arno PBIS Team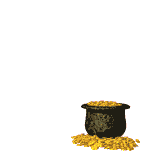 K-5 Yoga is here!!
This year we started yoga sessions for our mentors and mentees. We are excited to announce that we are opening it up to anyone who is interested.  Please see the flyer below for more information on this exciting opportunity
M-Step is coming…
Please mark your calendars if you have a child in 3rd,4th,5th grade.  The M-Step window opens up for 5th grade immediately following Spring Break.  The 5th grade schedules is as follows:
April 11- Social Studies test (2 parts)
April 18- English Language Arts
April 20- Science (Field Test, this is new to 5th grade this year)
April 25- Math
I will publish the 3rd and 4th grade dates soon, with their window starting the first week of May.  An informational letter will be coming home as well with additional details.
Arno Fun Fair Wrap
What an amazing time we had at the annual Arno Fun Fair.  We raised $1700 towards the Arno scholarship fund that is awarded to 3 high school students that formerly attended Arno.  Thank you for all your help!
5th Grade in March…
District Communication on Young Five's
Please share this information with friends and neighbors in the APPS boundaries with young children getting ready for school this fall!
Registration is still open for screening for the district's Young Five's Program.  Ideal candidates for the program are turning 5 years of age between July 1 and December 1.  (December 2 and later are not eligible and consideration will not be given to students born before July 1).  The Young Five's Program is currently open for residents of Allen Park Public Schools.
(Kindergarten Enrollment Info is also attached)
Young Five's or Kindergarten?
Children enter kindergarten with a range of skills, including physical, cognitive, social, and emotional. Often, children who turn five years of age later than their peers will have a significantly different level of development than a child approaching their sixth birthday. For this reason, we offer a Young 5's Program.
The program is designed for students who have a summer or fall birthdate. The focus of the program is to provide eligible children another year to learn and grow, helping to prevent them from experiencing the frustration of the high demands of kindergarten when they are not ready.
This program does not replace preschool or kindergarten; rather, our Young Fives Program offers an additional year as a gift of time. Enrollment in the Young Fives Program is a decision made in collaboration between parents, teachers, and administrators that begins with a screening process.
Students enrolled in the Young Fives Program have the opportunity to participate in a wide variety of activities designed to bridge the gap between preschool and kindergarten. Students engage in activities that teach thinking, reasoning, and decision-making skills. They also develop their listening, social/emotional, and literacy skills.
The Program allows children to use a hands on approach to learning. The curriculum is similar to kindergarten but moves at a slower more manageable pace. This program provides a strong foundation that helps children become more successful students and ignites a love for learning that lasts a lifetime.
Young 5's Screening Sessions
Schedule a Screening for your Young 5 at the link below on March 12, 13 or 14, 2018:
http://www.signupgenius.com/go/30e0e45adae22a4fb6-young5
Screening Location:
Riley Education Center
9601 Vine Ave
Allen Park, MI 48101
WHO IS A GREAT CANDIDATE FOR YOUNG FIVES?
The Young Five Program is intended to be a bridge between preschool and kindergarten
Ideal candidates include children who:
Turn 5 years old between 

July 1st and December 1st

.
Live in the Allen Park Public Schools district
Could benefit from an extra year of social and emotional growth.
Have made significant progress in preschool, but are not yet ready for the demands of Kindergarten.
Have attended preschool (not a mandatory requirement, but strongly encouraged)
Have a basic understanding of academic concepts

Able to identify several letters, letter sounds, shapes, and colors.
FREQUENTLY ASKED QUESTIONS
Q: Is the Young Fives Program full day?
A: Yes, the children start and end school with all other K-5 students.
Q: Where will my child go after completing the Young Fives Program?
A: Your child will advance to kindergarten.
Q: Do students in the Young Fives program attend gym, art, music, media and technology?
A: Young Five students attend these classes as well as lunch with our Kindergarten students.
NOTE:  The District's Preschool Program will hold an open house on April 19 at Lindemann at 6:00 p.m.  Registration for the Preschool Program will begin on April 20 for in-district families (Open enrollment begins May 4)  For questions about the Preschool Program, please call Kristy at (313) 827-2662.
Barbara Zdrodowski
Kindergarten Registration Information 2018-19
MARK YOUR CALENDAR – KINDERGARTEN ROUND UP
MONDAY, MAY 7, 2018 – 6:30 p.m.
at Arno, Bennie and Lindemann Elementary
March is Reading Month Pics
Mrs. Warneck's room plays "reading" games with middle and high school volunteers, and more guest readers
Bartering Economy in 4th grade
In Mr. Trionfi's class, social studies students talked about trading good items. Students received a bag with two items in it. They had opportunities to trade items with other students in the classroom. At the end of the rounds, whatever two items they had, they got to keep.

Golden Tray Winners
Congrats to our Feb. Golden Tray Winners:
Mrs. Haskin
Mrs. Martinchick
Mrs. Wesley
Mrs. Kalis
Ms. Andersen
 Syrup time!
Third grade recently visited the University of Michigan Dearborn's environmental interpretive center. They had loads of fun and learned about trees, sap collection, and how maple syrup is made.

Allen Park Middle School
PTSA is still looking for all kinds of GENTLY WORN OR NEW SHOES: sneakers, casual shoes, dress shoes, boots, slippers, etc. (All footwear except roller skates, roller blades and ice skates will be accepted).
Donations can be dropped off at the AP Middle School Office, Denise Crank at the Riley Education Center/Central Office or contact Christina Forth at bellaboxer10@gmail.com to arrange a porch pick up. Donations will be accepted thru 

March 15th

.
Thank you for your help!!
Is your Kroger card linked to us? If not please do it  today!
If you already have your card linked look at how you've helped!
Arno PTA Kroger Rewards History
Date Quarter    Households Amount
08/2016 Q1 10 $36.52
11/2016 Q2 19 $163.83
03/2017 Q3 37 $267.04
05/2017 Q4 48 $272.77
08/2017 Q1 51 $270.17
11/2017 Q2 64 $283.44
03/2018 Q3 70 $327.28
05/2018 Q4 ?                 ?
      ________________
Total two year income $1,621.05
Ist quarter May, June, July, check sent in August.
2nd quarter August, September, October check sent in November.
3rd quarter November, December, January, check sent in February.
4th quarter February, March, April, check sent in May.
Imagine what could happen if we could double our enrolment! Registering is fast & easy!
TO USE THE KROGER COMMUNITY REWARDS PROGRAM: Register your card online at www.krogercommunityrewards.com if you haven't already. Click on Sign In/Register. Sign up for Kroger Rewards Account by entering your zip code, clicking on your favorite store, entering your email address and creating a password, and agreeing to the terms and conditions. You will get a message to check your email inbox and click on the link within the body of the email. Click on My Account and use your email address and password to proceed to the next step. Click on Edit Kroger Community Rewards information and input your Kroger Plus card number. Update or confirm your information. Enter NPO number 54361 or name of organization, select organization from list and click on Confirm. To verify you are enrolled, you will see your organization's name on the right side of your info. Do you use your phone number at the register? Call 877-576-7587 to get your Kroger Plus card number linked with us!
Pokemon Cards
Pokemon cards have been increasingly been an issue in the classroom causing some disruptions as well as some conflict.  I am asking that all students keep their Pokemon cards at home for the rest of the school year to prevent any further issues in the building.  Thank you for your help in this matter

March is Reading Month
March is fast approaching and we are gearing up for our One Book, One School theme for this year's reading month activities.  Our book for this activity will be "Winter according to Humphrey".  The oldest child in every family will receive a copy, so that there is at least one per household.   The calendar is attached below and contains all the info you will need to know about all the happenings here at Arno, and what should be going on at home.   Please let your teacher know if you clarification on anything.
Parents, please take a look at the document that is bookmarked below.  It contains very valuable informtion on emercency issues in the district should they arise.