Penny Wars  Strategy- Do Whatever It Takes!
Coming soon to Arno…

March 18
No events
Book exchange during media all week
March 19
No events
March 20
Mr. Peace assembly 3-5 9:00
Tornado Drill 1:30
PTSA @Arno 7:00
Wear it Wednesdays
March 21
No events
March 22
Flashlight Friday
March 25
No events
March 26
5th Grade Camp
Choir Concert 6:30
March 27
Wear it Wednesdays
March 28
5th grade camp return
PBIS reward
March 29
Early Dismissal 11:30
Flashlight Fridays
Spring break begins at the end of day
Mobile Dentist is Coming to Arno on April 25th (See links below)
From the PTA
Get your
princess

dresses and glass slippers ready girls! The Daddy Daughter dance is April 12th from 6-9pm. Tickets can be purchased online at https://arnopta.memberhub.store/shopping/categories/12516 or money and registration forms can be turned into the ARNO office. Please be advised that this event is for current ARNO students only.
We are having a craft night on Friday, March 22 at 630pm to create items for the Daddy/Daughter dance. If you are interested in helping out please email us at arnopta@gmail.com.
The PTA will also be looking for volunteers to help the day of the Daddy/Daughter Dance. Watch for a signup genius link for more details.
Half day coming up on Friday March 29th! Spring Break is March 30th-April 7th.
Thank you again for everyone who volunteered or donated for Spring Fever! Your continued support is greatly appreciated!
If anyone is interested in becoming a member of our Executive board please email us at Arnopta@gmail.com
Even the Governor…
The Mrs. Warneck/Dr. Chuby vocab team has accomplished the top- a video from Gov Whitmer!  Tremendous thanks to both!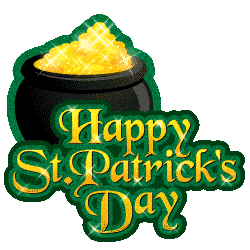 Limited Schools of Choice Program for 2019-20
The Allen Park Public School District has established a successful Schools of Choice Program for the past several years and the Board of Education has approved continuation of the program for the 2019-20 school year for Kindergarten through 8th Grade.  (Requests for specific elementary schools cannot be guaranteed)
Applications will be available beginning Monday, April 8, 2019 at the Riley Education Center, 9601 Vine or at www.allenparkschools.com Completed applications will be accepted beginning Monday, April 8 through Friday, April 26, 2019 from 7:30 a.m. until 4:00 p.m. weekdays in the Pupil Accounting Office at the Riley Education Center. Completed applications may also be emailed to schoolofchoice@appublicschools.com by Friday, April 26, 2019 at 4:00 p.m.  Absolutely no late applications can be accepted.
A random draw selection will be held on Tuesday, April 30 at 9:00 a.m. at the Riley Education Center.  The draw will determine numerical selection for acceptance of candidates.
We ask that you help us by sharing this information with friends and/or family members who may be interested in having their children become a part of the Allen Park Public Schools Family.
For more information about the Schools of Choice Program, please see the attached FAQ's, visit our website at www.allenparkschools.com or call (313) 827-2105.
Crazy

Socks

to

Support

World

Down

Syndrome

Awareness

Day

March is Reading Month Pics
Superintendent Mike Darga stopped by Arno to read to our Cougars
Mrs. Metzger, Bennie Principal, read to some of our classrooms- including Mrs. Smalley's and Ms. Higgins
Many of our Cougars participated in "

Unplugged

" Night!
Our Book Exchange Advertisers Nora and Jenny hard at work!
Word of the Day with Mrs. Smalley's Class
Penny Wars are Back!  This fun activity raises funds to be used on next March is Reading Month!
Frindle Illustrations in 3rd Grade
Even the Texas Roadhouse mascot got into the reading festivities!
Roary

and the

Detroit Lions

rolled into Arno to help us with our Reading Month activities with a great assembly
The Kiwanis Club of AP has asked the schools to partner with them on an upcoming shoe drive from March 11 thru 28.  Members of the Kiwanis will have a bag for the shoes in every office.  They will pick up the collected donations at the conclusion of the drive and bring them all to Riley for sorting and picked up by the organization.