A magical night at the Daddy/Daughter Dance
Coming soon to Arno…
April 22
Earth Day Stations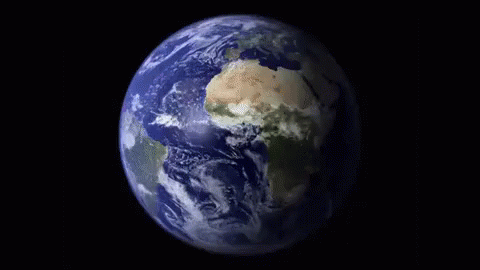 April 23
No events
April 2
4
Fire Drill 1:30
April 25
Mobile Dentist
April 26
No events
April 29
PBIS Reward
April 30 
No events
MAY 1
ALICE Drill- Planned mock evac to Church 1:30
May 2
PTA Meeting 6:30
May 3
School Lunch Hero Day (Saying Thank You to our lunch staff)

ARNO VISION
ARNO ELEMENTARY WILL PROVIDE A SYSTEM OF SUPPORT TO EMPOWER
AND INSPIRE STUDENTS TO BECOME COLLABORATIVE LEARNERS
THAT STRIVE FOR ACADEMIC EXCELLENCE

Daddy/Daughter Dance
What a beautiful night filled with Arno Princesses- at the annual Daddy/Daughter Dance.  Once again the Prestige was filled with excited families and friends who enjoyed good food, fun dancing, and some daddy/daughter time.  Thank you to the Arno PTA for putting on another spectacular event for our families!
M-STEP Walkabout
Our 5th graders were treated to applause and cheered on as they made their way to the ELA M-STEP on Tuesday.  We are so proud of our students and know that they will be successful!!
 From the PTA
A huge thank-you to April Lowry and Amy Muse for planning a very successful Daddy Daughter Dance! The event was absolutely beautiful, so well organized and very memorable! This event is a massive one, it requires lots of time and dedication to host a party for 337 people! These ladies along with a team of volunteers totally rocked it! Thank-you all from the hearts of many!
 Staff appreciation week is coming up!! This year we are having a summer theme Staff Appreciation Celebration the week of 5/6-5/10! Join us in giving back to the staff by donating items or your time & signing up below! All items must be labeled "for staff appreciation" and turned in to Arno office by Fri 5/3 unless noted below. We can't wait to spoil all of Arno's wonderful staff! 
https://www.signupgenius.com/go/10c0f4ca4aa2aa4fe3-20191
 Are you interested in chairing an event for  next school year? We still are in need of several chairs for next years events. Without a chairperson the PTA can not hold the event. Contact the Arno PTA atarnopta@gmail.com and reserve your event today!
We are happy to announce the Executive PTA board for 2019-20 school year will be:
President: Stacey Sisson
VP of Fundraising: Maribel Martinez
Treasurer: Julie Hegedus
Secretary: Sascha Mansfield
This will be the last year on the Executive board for several members. If you are interested in shadowing a board member during the next school year please contact us at arnopta@gmail.com.

Be sure to watch the weather…
Have to love that Michigan weather, right?  While we have certainly had some tastes of spring, we are having cooler days in between that require a jacket for outdoor recess.  Please be sure to check the weather update before sending your child to school without a coat.  Students go outside even on cool days and we do not have an area for those without a coat to remain in.  Thank you for you help on this.

5th Grade M-STEP is Underway
Congrats to our 5th graders for completing 3 of their tests already (SS, Science, and ELA).  Next week they will wrap it up with math before 3rd and 4th grade get underway in May.  We are very excited to the scores from our shining stars!
M-STEP Coming up…
4/23 & 4/24        5th Grade Math
4/29 & 4/30        4th Grade ELA
5/1 & 5/2              3rd Grade ELA
5/6 & 5/7              4th Grade Math
5/8 & 5/9             3rd Grade Math

Arno's Green Team
As yo know, Arno has a very active Green Team that helps out with many things through the year including:
Recycling

Gardening Club

Courtyard and Building Grounds Cleanup

Earth Day Stations

Buddy Benches coming soon- made from recycled plastic caps
Thank you to Mrs. Solak, Mrs. Kalis, Mrs. Jensen, Ms. Stanley, Mr. Creutz, Mrs. Haskin, Ms. DiCarlo, Mrs. Smalley, Mrs. Bleau, and all of our staff and students who perform all of these tasks to keep Arno Green!

Martian Marathon

Honor Choir Opens Up April
Congratulations to all of our Arno Honor Choir members and Mr. Hoffman for a fantastic performance on April 8th!
Mobile Dentist is Coming to Arno on April 25th (See links below)
Limited Schools of Choice Program for 2019-20
The Allen Park Public School District has established a successful Schools of Choice Program for the past several years and the Board of Education has approved continuation of the program for the 2019-20 school year for Kindergarten through 8th Grade.  (Requests for specific elementary schools cannot be guaranteed)
Applications will be available beginning Monday, April 8, 2019 at the Riley Education Center, 9601 Vine or at www.allenparkschools.com Completed applications will be accepted beginning Monday, April 8 through Friday, April 26, 2019 from 7:30 a.m. until 4:00 p.m. weekdays in the Pupil Accounting Office at the Riley Education Center. Completed applications may also be emailed to schoolofchoice@appublicschools.com by Friday, April 26, 2019 at 4:00 p.m.  Absolutely no late applications can be accepted.
A random draw selection will be held on Tuesday, April 30 at 9:00 a.m. at the Riley Education Center.  The draw will determine numerical selection for acceptance of candidates.
We ask that you help us by sharing this information with friends and/or family members who may be interested in having their children become a part of the Allen Park Public Schools Family.
For more information about the Schools of Choice Program, please see the attached FAQ's, visit our website at www.allenparkschools.com or call (313) 827-2105.
Kindergarten Registration 2019
https://arnofamily.edublogs.org/files/2019/02/Kindergarten-Enrollment-Flyer-2019-20-School-Year-2ko4e62-1wjdhtc.pdf
Preschool Information

Summer Camp and Latchkey
Allen Park Summer Kids Camp is open to all districts and offers children ages 3-13 an opportunity to enjoy a variety of fun activities, field trips and more! Each week offers a different theme and a special event. Our staff will help your child have fun, make memories, and create friendships in a fun and relaxed atmosphere.  Flyer with more info attached – registration form on district website – allenparkschools.com – https://www.allenparkschools.com/apps/pages/index.jsp?uREC_ID=971884&type=d&pREC_ID=1292547
Allen Park Public Schools Latchkey program is designed to provide children with a safe, well-supervised environment when an adult is unable to be at home. The activities include crafts, games, outdoor and indoor play. Our program is play-based and encourages a relaxed environment for the child who is in school all day. We are licensed with the State of Michigan to take care of children between the ages of 3 and 13 years of age.  Flyer with more info attached – registration form on district website – allenparkschools.com – https://www.allenparkschools.com/apps/pages/index.jsp?uREC_ID=971884&type=d&pREC_ID=1292543
Safety Town is an interactive safety awareness program for children from 5-6 years of age. Each day the children will be introduced to various safety issues in a fun and safe environment. The program is taught by a Police Officer and an AP teacher, with hands-on topics led by community guest speakers as well as visits from the Allen Park Police & Fire Departments. Teen volunteers from Allen Park High School lead the children through Safety Town every day and receive valuable training along with obtaining National Honor Society service hours. The children learn about stranger danger, water and beach as well as playground safety, fire safety, pet and bus safety, electrical and gun safety, and personal safety with an emphasis on pedestrian safety. The kids will be bicycling through a miniature town complete with streets, sidewalks, buildings, stop signs and a working traffic signal. Importance is placed on having the children memorize a cell phone number to call if they should ever become lost. We use fun songs to reinforce all of these principles and the children memorize our very own Safety Town Pledge!
Parent Orientation: All children and parents will meet for a 30 minute orientation on the first day of your session (Children stay for full session).  It is the parent's responsibility to bring their child to Safety Town daily and to pick them up promptly. Parents who will have someone else picking up the child will designate that on the enrollment form the first day.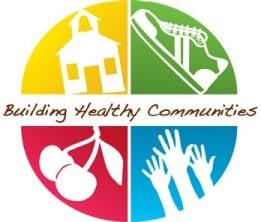 Don't Forget Breakfast!
April is a month where students take standardized tests. Your child's ability to learn and succeed in the classroom improves when he or she has eaten breakfast. When your children eat breakfast at home, try to include three different food groups. An example of this might be low-sugar, whole-grain cereal with milk and a glass of 100% fruit juice or a sliced banana on the cereal.  If time is not on your side, that's okay! Whole grain waffles, a handful of nuts and an apple to eat in the car on the way to school will work. A peanut butter and banana sandwich is also easy to eat on the go and tastes great! Don't forget that leftovers from the night before can make a good breakfast. Or you could make a fruit smoothie! Blend whatever fresh, frozen, or canned fruits you have on hand with ½ cup of low-fat or non-fat yogurt and you've got a delicious breakfast ready to go!  Lastly, you can always pack a breakfast to go the night before, so you don't have to worry about making breakfast in the morning.
4th Grade Storm Drain Presentation
4th Grade Ecosystems
March Wrap-Up
A
BIG

Thank you to all of the teachers who participated in or had a role in organizing March is Reading Month activities, especially Mrs. Smalley and Mrs. Cervantes!
Flashlight Friday in Mrs. Haskin's Young 5's room
Reading with Rotary in First Grade
Dr. Hall reading to our 4th graders