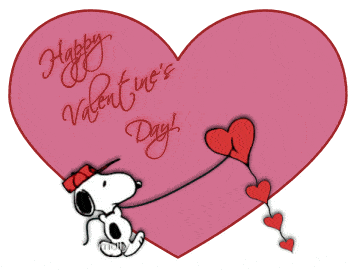 Coming soon to Arno…
Feb. 1
Golden Tray Award Recess 1:20
Parent Survey Opens
Feb. 2
NWEA Rewards Assembly
PTA Meeting 6:00
Feb. 8
NWEA Reward Recess
Feb. 9
NWEA Reward Movie- Top 10
Feb. 14
Happy Valentines Day

Parent Survey closes
Feb. 15
Founders Day Dinner 6:00
Feb. 16
PTA Glow Dance at Arno
Feb. 17
NO School- Teacher PD
Feb. 20 and 21
No School- Winter Break
Feb. 24
Kinder to Ann Arbor Museum
PBIS Rewards
Feb. 27
5th grade departs for camp
March 1
5th grade returns from camp
1st Grade to Henry Ford
New Mission/Vision
The Arno staff has created a new Mission (Why we are here) and Vision (where we want to be in 3 years) to set forth our path towards further academic excellence.  The Mission/Vision will be shared with all stakeholders in various ways so that everyone has a shared understanding of Arno's future.
Arno Mission
Arno Elementary…inspiring students toward academic excellence.
ARNO VISION
Arno Elementary provides a supportive high quality academic experience to inspire all learners to achieve their personal best.
Parent Surveys
It's that time of year already in our school improvement planning where we need to send out surveys to our Arno stakeholders.  You will have the opportunity to take a brief survey from the Arno School Improvement Team rating some of your experiences here at Arno.  The survey will be available  Feb. 1 to Feb. 14.  We will be providing the link to it via email blast on that day, as well as posting it in the blog below.  If you are unable to access via computer, we will also have a computer set up in the office if you wish to take it there.  Giving us good feedback helps us plan better to meet the needs of every Cougar stakeholder.  In addition, students and staff also take a similar survey during the school day.
All of the feedback you provide is then summarized and becomes part of our school improvement plan for the 2023-24 school year.  Thank you very much, please click on the link to start the survey:
Book Drive
From the PTA
 Hello Cougar Families! Below are some upcoming events/reminders/news from your PTA:
February 2 is our next PTA meeting held in the Arno Media Center at 6pm.
February 15 is our Founder's Day Awards Ceremony at Arnaldo's in Riverview.
February 16 is our first ever GLOW DANCE! Flyer attached.
We are having another SPIRIT WEAR sale at the end of February! Keep your eyes out for the dates and link!
March 4 is the annual PTA/PTSA Spring Fever at the AP High School.
We are hosting a Game Night on March 16 and a Super U Assembly for all grades! Details to follow.
We had such awesome feedback regarding mother/son night that we are planning another night out at Rev'd Up Fun in Woodhaven in April! This time for the whole family! Details to follow.
REMINDER:  Daddy Daughter Dance has been scheduled for May 5 at the Grecian Center in Southgate. Details will be announced beginning of April.
Stay tuned for more exciting news/events/reminders from your PTA, and remember to check your emails and our Facebook page for information as well!
Thank you for your support! 
Attendance Matters
The Olympics were awesome!
Thank you to Nicole Amonette and all of our volunteers-Mrs. Kalis, Mrs. Warneck, Ms. Zuke, Mrs. Garza, and Mrs. Talamonti for organizing another awesome Olympics, back after the pandemic years.  Lots of family fun, ribbons and medals!
Founder's Day Celebration
The annual Founder's Day awards celebration takes place on Feb. 15 as our amazing winners get to shine!  Congratulations to all of our award winners this year- you represent the very best of our Arno Cougars!!
2022-23 PTA Founders Day Winners
PTA/PTSA invites families, friends and staff to celebrate the great people and programs in APPS!  Join us for the Founders' Day Awards Dinner on February 15th to honor those who have shown dedication and supported our schools and PTAs since last year's awards.
Tickets for the awards dinner are now available for purchase online only for $25 each, or two for $45, at  https://apptacouncil.memberhub.com/store?category=Founders%27%20Day%202023  The last day to purchase tickets is February 6, 2023.  For more information, contact Sue Clark at apfoundersday@gmail.com
Allen Park PTA/PTSA Council
2022-2023 Founders' Day Dinner & Award Ceremony
Wednesday, February 15
Arnaldo's Banquet Center
18275 Quarry Rd, Riverview, MI 48193
Doors open at 6:00 pm ~ Dinner at 6:30 pm
Arno Elementary
Outstanding educator: Cassie Harrison and Nicole Amonette
Business partner: Culver's of Allen Park – Jeff Holden
Distinguished service: Nicole Adkins
Support personnel: Steve Zielinski
Outstanding program:  Reading therapy Honey and Gunner-Cathy Bray
Bennie Elementary
Outstanding Educator: Mrs. Kristie Lauth
Distinguished Service: Amanda Botello
Support Personnel:  Erica Saville
Business Partner: Jet's Pizza
Outstanding Program: Fun Run
Lindemann Elementary
Outstanding Educator: Stephanie Partin
Distinguished Service: Marlene Cottrell
Support Personnel: Benjamin Hughes
Business Partner: Papa's Pizza
Outstanding Program: Fun Run
Allen Park Middle School
Outstanding Educator: Amy Oaks
Distinguished Service: Hillary Haney
Support Personnel: Emily Portalski
Business Partner: World Stride
Outstanding Program: PBIS
Outstanding Students: Eliana Aquino and Ryan Workman
Allen Park High School
Outstanding Educator: Brittney Hartley
Distinguished Service: Kelley Carey
Support Personnel: Denise Crank
Business Partner: Liberati's
Outstanding Program: Unified Sports
Outstanding Student: Ellie Lauth
Michigan Honorary Life Membership
John Burgus

Camp
Our 5th graders get the awesome opportunity to head back to camp for the first time since the pandemic started!  WE are so excited that they will get this experience again and look forward to all of the memories.  Camp will run from Feb. 27- March 1
M-STEP
The M-STEP, a state of Michigan assessment will start for all of our third-fifth graders in April after spring break.  Right now our students are hard at work learning material and practicing digital formats that will prepare them.  More information will becoming when we get closer.

Literacy Website
Mrs. Wesley, our Literacy Coach at Arno, has created a blog that contains great information and resources for families in the area of literacy . Please check it out and take advantage of all the great information.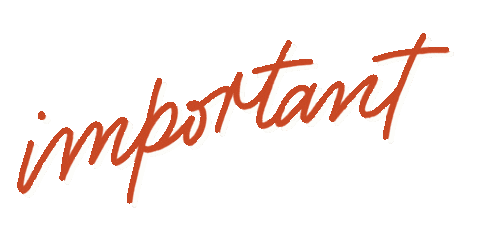 On her Poetry for Children website, Sylvia Vardell showcases wonderful poetry created by African American poets who write for young people, including Marilyn Nelson, Nikki Giovanni, Carole Boston Weatherford, Nikki Grimes, Ashley Bryan, Charles R. Smith, Jacqueline Woodson, Walter Dean Myers, Kwame Alexander, Eloise Greenfield, Maya Angelou, and others.
To celebrate Black History Month in February — and the rich tradition of African American poetry all year long — browse essays on literary milestones and movements, find important books on black history and poetics, look for lesson plans for Black History Month, read archival letters from classic African American poets, and search poems about the African American experience by both classic and contemporary poets.
Poems, articles, and podcasts that explore African American history and culture. Discover poems from Langston Hughes, Nikki Giovanni, Maya Angelou, Rita Dove, Gwendolyn Brooks, and many others.
Arno Facebook
"LIKE" us to see lots of great updates and photos from school!  Thank you for promoting this social media platform as a positive way to share the good news and great things happening at Arno!
HERE IS THE LINK!  
https://www.facebook.com/arnoelementary/