Coming soon to Arno…
April 6
1st grade to Henry Ford PA
Super Cougar Lunch
PTA Meeting 6:00pm
April 7
No School- Good Friday
April 9
Hoppy
Easter!
April 11
5th Grade
MSTEP starts- SS
April 12
Rev'd Up Family Night
April 13
5ht Grade
MSTEP-Science
Fire Drill 2:00
April 20
Fire Drill 1:30
April 28
Cougar Cash Lunch
PBIS Rewards
May 1
Kindergarten Roundup 6:30
ARNO MISSION
ARNO ELEMENTARY…INSPIRING STUDENTS TOWARD ACADEMIC EXCELLENCE.

ARNO VISION
ARNO ELEMENTARY PROVIDES A SUPPORTIVE HIGH QUALITY ACADEMIC EXPERIENCE TO INSPIRE ALL LEARNERS TO ACHIEVE THEIR PERSONAL BEST.
From the PTA
Hello Arno Cougar Families,
We are now accepting PTA Board nominations for the 2023/2024 school year due by April 6. Voting will take place at April's  meeting.  Please submit nominations ASAP to
arnopta@gmail.com
. Without a PTA board we will not have a PTA and the school will
NOT
be able to have the Free events,assemblies,Mother-Son/D
addy Daughter Dance etc
Tickets are now on sale for our upcoming Family Fun Night @ Rev'd Up on Wednesday April 12 from 5:30pm to 9pm. Doors open at 4.30pm. Tickets are $10 per person. Spectators do not need a ticket. Tickets get you into every activity minus the VR and ax throwing. Play cards are available for $10 as well. You can also add on a food package for $6. Please note that parents must stay with their child/children.This is NOT a drop off event. Please see the attached flyer and link for details! And always, we appreciate your support!
Tickets for our upcoming Daddy Daughter Dance @ The Grecian Center Friday May 5th from 6:00pm until 9:30pm are on Sale now Until April 21st. The link & flyer are below!
THIS IS FOR CURRENT ARNO STUDENTS ONLY!!!!
**Flyers will be coming home soon for this event in the students folder**
Upcoming events:
*Staff Appreciation Week*
We will be celebrating our wonderful staff at Arno the week of May 8th – May 12th we are asking for some donations to help us keep the cost down to be able to do everything we want to do for the entire week **See link below for the sign up genius for donations**
*Field day*
Friday June 2nd
Look for more information closer to the event. This will be an all day event and we will be looking for many volunteers as this is our first hosted field day.
We encourage you to attend our next PTA meeting on Thursday April 6th @ 6pm in the media center, ChildCare will be provided for ARNO students.
M-Step is coming…
Please mark your calendars if you have a child in 3rd,4th,5th grade.  The M-Step window opens up for 5th grade immediately following Spring Break, then runs through early May.  The schedules is as follows:
April 11- 5th grade Social Studies test (2 parts)
April 13- 5th grade Science
April 18/19- 5th grade ELA
April 25/26- 4th and 5th grade Math
April 25/26- 3rd grade ELA
May 2/3- 4th grade ELA
May 2/3- 3rd grade Math
Please make every effort to be sure your child is here on the testing dates. An informational letter will be coming home as well with additional details.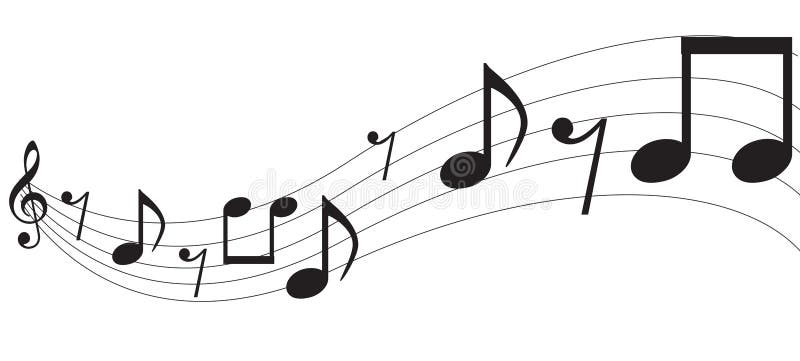 New Music Link!
Ms. Murphy, our new music teacher, has created a new newsletter and would like to share the link with all of our families.  You can find more info at: https://sites.google.com/appublicschools.com/msmurphysmusicroom/home

Sc
hools of Choice 2023-2024

KINDERGARTEN ROUNDUP
We are pleased to be having our kindergarten round up this spring for all incoming kindergarteners. This year's event will be on May 1 starting at 6:30 p.m. Parents will attend in the gym, all future Cougars will attend within the 3 different classrooms.  Remember that Kindergarten registration is now open at Riley.
Kindergarten Registration 2023
Looking for Young 5's info?
Attendance
If you have an absence to report to the office, please email andersonc@appublicschools.com
Need to leave an item?
Please leave any items (lunches, books) that you need to drop off for your child in the responsibility cabinet (grey cabinet by the main office doors); there are post it notes and pencils in there to label items and the secretary will check it in the morning.  This helps to reduce congestion in the office area, especially to start the day.  Thanks!
Traffic Pattern
Parking/Drop-off
As we all need to get our children to school, safety is always the primary concern.    We will do our best to help ensure an orderly drop-off/pick-up daily, but we need your help in making that happen.
** No child should run across the street to get into a car.
**Help our traffic issues around school by parking a block or so away and WALKING your child before and after school.
**School traffic flow MUST go clockwise around the school. Make sure that your passenger door is ALWAYS closest to the curb.
BE SMART! BE PATIENT! BE CARING! BE KIND!!! BE RESPONSIBLE!!