Coming soon to Arno…
Feb 26
No events
Feb 27
No events
Feb 28
3rd grade U of M
MARCH is Reading month activities start per calendar
March 1
3rd Grade U of M
PTA Meeting 6:30
March 2
3rd grade U of M
Gordon Miller building visit 10:00
PBIS Reward
 
Mrs. Jensen's class show off their awesome snowman
March 5
No events
March 6
No events
March 7
Wear a Hat with words
March 8
Unplugged Night
March 9
End of Second Semester
Early Dismissal 11:40- Teacher PD p.m.
Pokemon Cards
Pokemon cards have been increasingly been an issue in the classroom causing some disruptions as well as some conflict.  I am asking that all students keep their Pokemon cards at home for the rest of the school year to prevent any further issues in the building.  Thank you for your help in this matter

March is Reading Month
March is fast approaching and we are gearing up for our
One Book, One School

theme for this year's reading month activities.  Our book for this activity will be "

Winter according to Humphrey

".  The oldest child in every family will receive a copy, so that there is at least one per household.   The calendar is attached below and contains all the info you will need to know about all the happenings here at Arno, and what should be going on at home.   Please let your teacher know if you clarification on anything.
From the PTA
Happy 

Friday

! 
The PTA had quite an evening 

on Wednesday

 night at our Founders Day Dinner!
Congratulations

to all of our Winners!
Outstanding Educator- Nickie Stanley
Distinguished Service Award- "Sharon" Shannon Mihalik
Outstanding Support Personnel- Tim Tanksley
Outstanding Program- Fun Run (Julie Hegedus, Nicole Falconer-Atkinson, Jeff Mouchet, Shannon Mihalik)
Business Partner- ATS Advisors- Donna Genaw
Our next meeting will be on 

Thursday, March 1st

! Come out and join us! We will be voting on what we should do with our funds and taking nominations for our Executive Board Positions. If you're interested in running, please attend!
Our Spring Fever Craft Event is coming up soon! If you would like to donate an item or volunteer some of your time, please consider signing up!
Enjoy your weekend!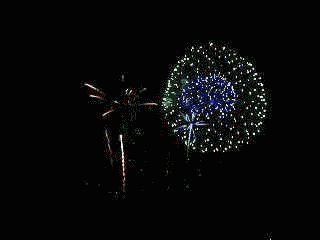 Founder's Day Celebration
The annual Founder's Day awards celebration took place this past Wednesday as our amazing winners shined!  Congratulations to all of our award winners this year- you represent the very best of our Arno Cougars!!
2018 PTA Founders Day Winners 
Outstanding Educator –
Nikki Stanley
Outstanding Support Personnel –
Tim Tanksley
Distinguished Service –
Shannon Mihalik
Outstanding Program – Fun Run (
Jeff Mouchet, Julie Hegedus, Nicole Atkinson & Shannon Mihalik
)
Business Partner –
ATS Tax Preparation
, Allen Park
Student Safety
Please refrain from attempting to enter any of our side doors around the building during drop off/pickup.  Our safeties are trained to not let anyone through those doors, all visitors must report to the office before coming into the building.  Thank you in advance for your understanding.
Kindergarten Registration Information 2018-19
MARK YOUR CALENDAR – KINDERGARTEN ROUND UP
MONDAY, MAY 7, 2018 – 6:30 p.m.
at Arno, Bennie and Lindemann Elementary
Arno Fun Fair
Arno's annual Family Fun Fair is tomorrow, Saturday, Feb. 24th from 11 am-2pm!  Tickets are still available at the door.  There will be games, raffles, prizes, food, a cake walk and more!  This is a great family event so be sure to stop by!
Spirit Week Wrap Up…
 
Arno Data
As part of our ongoing commitment to the analysis of student data for continuous improvment, I wanted to share this with our community.  This data report is for Winter 2018, after our latest round of assessments that include DIBELS (Reading), DRA (Reading) and NWEA (Reading and Math).  We are especially proud of our numbers as we have seen significant growth since fall, and we are on track to meet our targets.  The data is broken down by Tiers-
Tier 1- The Core- this is where we want at least 80% of our kids to be at or above grade level by the end of the year
Tier 2- This group should lower down to 15% of the building by year's end.  This group maybe slightly below level, and receives additional instruction
Tier 3- This group should be down to 5% or lower by year's end.  This group can be 1 or more years behind academically, and requires more intense intervention.
The key data markers by winter- we would like to see Tier 3 shrinking, and Tier 1 growing.  If you have any questions on the data, please contact me at 313-827-1050
https://online.flippingbook.com/view/879589/
Title 1 Blog
We would to inform you of our new Title I blog brought to you by Mrs. Gorski, our Title I teacher.  Title I is a federal program that gives dollars to school with higher populations at-risk students.  We are a School-wide school for service, which means our whole population qualifies to benefit from services, parent meetings, resources, etc.
http://mrsgorski.edublogs.org/
Metro Parks Visits 5th Grade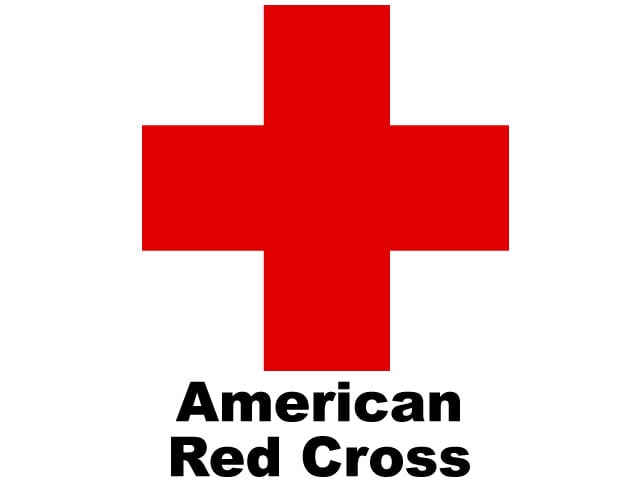 From the Red Cross…
Thank you for continuing your partnership with the Red Cross.  During the drive we saw 21 donors and collected 19 products on a goal of 20.  Excellent numbers especially given the very cold weather and the cold and flu season being in full swing!  And the most important note of all is this drive will touch the lives of 57 patients!
Again, I thank you for all of your hard work.  Please pass along our thanks to everyone that was involved!
Best regards,
Beth Harris
Regional Donor Representative
American Red Cross Blood Services