Coming soon to Arno…
Jan 7
School Resumes
Jan 8
No events
Jan 9
Reflections district celebration APAC 6:30
Jan 10
No events
Jan 11
No events
 
Jan 14
Caring Cougar Week Begins
Jan 15
Title I Parent Night 6:00
Jan 16
No events
Jan 17
ALICE Drill 1:30
Jan 18
Play at APAC Grades 2-5
Mother/Son night Skore Lanes

Arno Vision
Arno Elementary will provide a system of support to empower
and inspire students to become collaborative learners
that strive for academic excellence-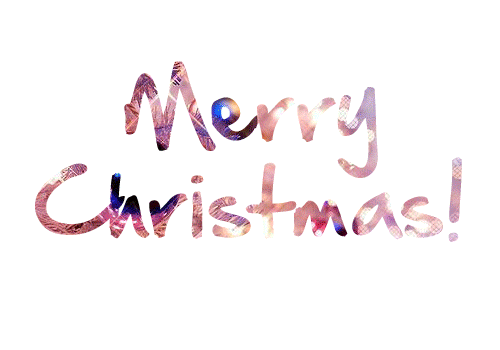 On behalf of all the staff at Arno, we wish you and your family
a very Merry Christmas and a happy holiday season!

Arno students send

Christmas

cheer!
Thanks Mr. Creutz and Mr. Skebo for another

great

performance!

From the

PTA
Christmas is almost here! Have you been Naughty or Nice? Of course, ALL our Arno Cougars are on the nice list! December 22nd though January 6th is Arno's Winter Break! School will resume January 7th and we cannot wait to hear about your wonderful Holiday! We hope all our Arno families have a happy and safe Christmas and New Year!
Calling all Dad's!

 Have you joined the ARNO PTA? We are looking to add "dad" memberships to the ARNO PTA! Dads, stepdads, uncles, grandfathers etc. ALL count! To join the ARNO PTA please visit https://arnopta.memberhub.store/shopping/categories/2860 or complete a membership form along with the $7 membership fee. ***When you join the PTA before December 28th 2018 each new "dad" membership will be entered to win a free couples entry to the Mother/Son night or Daddy/Daughter Dance***
Our District Reflections Tea Luncheon is on January 9th. Invitations have been sent home to the Reflections winners.
Save the date!

 Mother/Son night is coming up quick on January 18th at Score Lanes!  A Sign-Up Genius link will be sent out soon.

Save the date! 

We have our Family Caring – Pantry Food Drive for Allen Park's Community Pantry (inside APHS) going on from January 14th through January 25th.
REMINDER! 

We do not have a PTA meeting at the beginning of January, our next PTA meeting is on January 31st and we cannot wait to see all your smiling faces!

Yoga is

back…
Arno Elementary School Before School Yoga
Who: All students Grade K-5 are welcome!
When: 8:10-8:25 a.m. every Thursday
Where: The Arno Elementary School Gym
*please enter through the main office doors*
Why: Yoga at an early age encourages self-esteem and body awareness. Fostering cooperation and compassion is a great gift to give our children. Children derive enormous benefits from yoga. Physically, it enhances their flexibility, strength, coordination, and body awareness. In addition, their concentration and sense of calmness and relaxation improves.
Title I

Worksho

p
Please see the open invitation below for another parent informational evening on Jan 15

Board Recognition
In case you haven't heard yet, Mrs. Warneck, Dr. Chuby, and Mr. Creutz were honored Monday at the Board meeting for their involvement in the vocabulary our students enjoy every week, and coordination through broadcast.  They informed the Board of the reasons behind the program, and also showed a great clip with Bernie Smilovitz.  Well done- we are very proud of them for all the extra effort to benefit our kids!

Calling all Dads!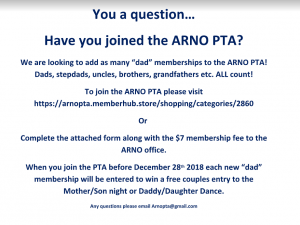 Christmas 
Choir

 
Concert
What a fun way to get into the spirit of the season from watching our awesome Cougars sing holiday songs!  It was all very festive and our kids did a great job!
https://www.facebook.com/331938647268129/posts/564459814016010/
https://www.facebook.com/331938647268129/posts/564453577349967/
Metro Parks Visits

Arno
Third grade welcomed Metro Parks to learn about French "Voyageurs"
AP K9 Unit pays a visit to

3rd grade
A Big THANKS to Officer Franco and his K9 Phantom for their visit to Arno!  The students were so excited to see them after reading a story about a K9 officer.
Time to pack for

Kalahari
Please see the attached brochure for another Arno fundraiser at Kalahari Resort.
Take a peek at 

Santa's

 Reindeer

 Track Santa with 

NORAD

 help
From the

District
Keep Skills Sharp During

Winter Break
Help your child stay at the top of his learning game during the holiday vacation no flashcards involved!
Winter break means a well-deserved reprieve from homework and daily obligations. But before you know it, the holidays will be over and it will be back to the bus stop. To prepare for a smooth re-entry and a successful second semester, don't let school skills like reading, writing, and math slide completely during winter vacation. Try these family-friendly activities to keep skills sharp:
Read for pleasure. Whether your child is in the mood for holiday stories like The Night Before Christmas or the newest installment from his favorite series, winter break provides the perfect opportunity to stash schoolbooks and read for fun. Encourage relatives to give books as holiday gifts or gather in front of the fire (big kids too!) to take turns reading from classic tales.
Cook up an easy lesson. Invite your child into the kitchen to help you whip up a special dish — from Christmas cookies to potato pancakes. All of those half-tablespoon and quarter-cup measurements are great practice with fractions.
Write thank-you notes. Penning notes of appreciation to gift-givers teaches gratitude and helps polish writing and spelling skills. Not sure what to say? Check out our thank-you note template for wording. One final tip: a mug of hot cocoa can make this task feel more festive!
Make the most of car rides. Turn the drive to or from a holiday get-together into an opportunity to practice letters and numbers. You can look for license plates from different states, try to find the alphabet on the license plates, or count the number of red (or white or green) cars you see. For another take on this fun idea, you can have your kids play license plate bingo with this free printable.
Maintain reasonable bedtimes. With no school to get up for in the morning, it can be tempting to let kids become night owls. A few days before school starts up again, ease back into the regular bedtime schedule so your child can start the year bright-eyed.
Ask for grocery list assistance. Have your child help choose what to buy, decide how much you need, check your supplies to see what you've already got, write or draw pictures on the list, and sort coupons.
Let kids help with online shopping. Need a last-minute gift for Grandma or Uncle Joe? Log onto your favorite shopping sites and let your child help you select presents. This helps children work on their computer and research skills.
Have a family game night. Chances are many of your family's favorite board and card games reinforce skills such as counting, reading, and drawing. Gather the group to play games you usually don't have time for on school nights.