Welcome Back to the 2019-2020 School Year!!

On behalf of the entire Arno staff, I would like to welcome all of our wonderful families back to another great school year!  I would also like to extend a warm welcome to those families who are new to our building this year, a truly remarkable year awaits you.  We are very excited to get started with much anticipation of Cougar success.  I am so very proud of all the work our staff and students are doing at Arno.  The M-STEP results that will be coming out for our 3-5th graders have shown significant increases over last, especially in Language Arts.  We implemented many different programs last year to help better prepare our students for all testing circumstances they encounter throughout the year, including NWEA (3 times a year tested).  I look forward to all of our future accomplishments this year as we help all of our students at Arno master their academics!
We also continue to look forward to all of the fun PTA events, assemblies, Arno Olympics and camp to name a few.  I believe in all of our students and staff here at Arno and I know it's going to be an unbelievable year of accomplishment!
CLASS ASSIGNMENT INFO
Student schedules will be available today, August 30, 2018 at 4:00 p.m.

Please be sure you have completed all of the Back to School updates that are necessary in order to access your child's teacher. 
New MiSTAR App
The wait is over…Parent Connect just got a whole lot easier to access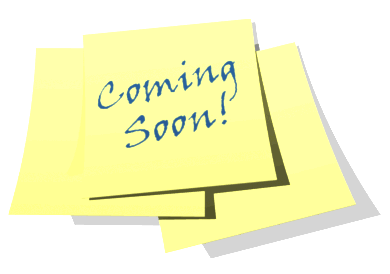 Coming soon to Arno…
Sept. 3 
Welcome Back- First Day of School A.M. ONLY
Dismissal 11:30
Sept. 4
Full Day- No events
Sept. 5
PBIS Stations
First PTA Meeting 6:30
Sept. 6
Fire Drill
Sept. 9
No events
Sept. 10
No events
Sept. 11
No events
Sept. 12
Meet the Teacher 6:30
Title I meeting for Parents 6:00
Sept. 13
ALICE Drill
Arno Vision
Arno Elementary will provide a system of support to empower
and inspire students to become collaborative learners
that strive for academic excellence

MEET THE NEW FOLKS…
STAFF CHANGES FOR 2019-2020
So many new changes and classroom changes for this school year.  Please help me welcome all of our new staff for the 2019-20 school year.
Erica Saville- School Social Work
Hello, Arno family! My name is Erica Saville and I'll be your new School Social Worker! I got my MSW from the University of Michigan (go Blue!) and have worked in neighboring districts for the last 5 years. Outside of school, I love spending time with my own sweet daughter and husband, and traveling to visit my family. We are particularly fond of the National Parks, so look for my souvenir stickers in my office. I am so excited to be joining this team and can't wait to get to know the Arno staff, students and families!
Lindsay Garza- 5th grade
Hello!
My name is Lindsay Garza and I am excited to be joining the Arno team this year.  Teaching has always been a passion of mine, even as a child. Growing up my dream of being a teacher never wavered. I graduated from Alma College with a bachelors in Elementary Education in 2016.  After graduation I was given an opportunity to pursue another passion of mine, coaching cheerleading at the collegiate level. I coached at Alma College for two years and won two national championships in the process! In 2018 I moved back to the Downriver Area to finally become a teacher. I was a substitute teacher in a number of schools for the 2018/19 school year, which also included a long term substitute position in Gibraltar schools. I'm excited to finally live my dream of being a teacher and sharing my love of learning with others!
Fun Facts:
– I have a dog named Aria
– My favorite color is blue
– I love tacos!
– I love traveling abroad! So far I've been to Norway, Sweden, Denmark, Ireland, England, and Costa Rica!
– I can do a back flip
Ciara Zuke- 5th grade
My name is Ciara Zuke. To fulfill my lifelong dream of becoming a teacher, I attended the University of Michigan – Dearborn and received my Bachelor's Degree in Elementary Education in 2018. I student taught in Southgate, Michigan in a fourth-grade classroom. I plan on going back to school to obtain my Master's Degree.
This year will be my very first year of teaching in my own classroom, and I am very excited to be teaching 5th grade! I began my teaching career as a substitute teacher in Allen Park and Southgate and continued as a Title 1 Math and Reading Interventionist in Southgate. I have worked with students from Kindergarten through 5th grade. I am also a lifelong Allen Park citizen! I attended Arno Elementary, Allen Park Middle School, and Allen Park High School and still currently live in Allen Park. I am very thankful to be starting my teaching career back at Arno!
Emilie Talamonti- 4th grade
Hello! My name is Emilie Talamonti and I am a new teacher at Arno Elementary this upcoming school year. I graduated from Michigan State University in 2013 with a Bachelor's Degree in Elementary Education. In 2018, I obtained a Master's Degree from Eastern Michigan University in Learning Disabilities. I have been teaching fourth grade for the past five school years. When I am not teaching, I enjoy cooking and being outside with my family. I am so excited to join the Arno team!
2019-20
| | |
| --- | --- |
| Young fives | Jeanine Haskin |
| Kindergarten | Cassie Harrison |
| Kindergarten | Nickie Stanley |
| Kindergarten | Cristina Mercer |
| First Grade | Julie Martinchick |
| First Grade | Barb Pushman  |
| First Grade | Dawn Watson |
| Second Grade | Nicole Amonette |
| Second Grade | Alexandra Cervantes |
| Second Grade | Megan Schultz |
| Third Grade | Sarah Kalis |
| Third Grade | Renee Guyot |
| Third Grade | Rachel Warneck |
| Fourth Grade | Megan Johnson |
| Fourth Grade | Emilie Talamonti |
| Fourth Grade | Brian Trionfi |
| Fifth Grade | Ciara Zuke |
| Fifth Grade | Lindsay Garza |
| Fifth Grade | Erin Higgins |
| Cross Categorical Classroom | Katie Jensen |
| ECP Program | Sara Bleau |
| Life Skills | Stella Boyer |
| Media Lit Arno/Bennie | Colleen Byrne |
| Media Tech Arno/Bennie | Carrie Solak |
| Art Arno/Bennie | Elisabeth Cunningham |
| Art Arno/Lindemann | Rachel Trapani |
| Speech | Andrea Alvarez |
| Vocal Music | Tracy Hoffman |
| Instrumental/Vocal  Music | Jeff Skebo |
| Physical Education Arno/Bennie | Lisa Smalley |
| Social Work Arno/Bennie | Erica Saville |
| Resource Room | Michele Sbonekk |
| Reading Coach/Title I | Beth Wesley |

Summer Book Swap
It was another great summer of swapping as we saw many students up here at Arno looking for new books- we are so PROUD of our Cougars ! Now that summer is over, we need to set up the return of the books so that we have good stock for next summer's swap.  Please plan on sending in your child's summer books by Friday, Sept. 6 to their teacher.  Returning the bag is optional, but if it's in good shape- you may return that as well.  Ms. Stanley will need all summer reading logs as well as the students may have earned an extra recess and popsicle in early October.

NEW: Receive push notifications on the AP app!
Download the Allen Park Public Schools app from AppStore or Google Play
From the PTA
Welcome Back to Arno Parents!
Hope you're ready for another fun filled year! The PTA
would like to welcome back all of the Arno Cougars students current and new! Just as a
reminder, Student teacher assignments will be available through the new app for MiSTAR Parent
connect.  This should make it a lot easier to see your Arno Cougars info.  Remember that you
must log in and complete the back to school section before you will have access to see your
child's teacher on Aug 30th.  You can also view it through the Parent Portal on the Allen Park
Schools website at www.allenparkschools.com
Spirit wear is in with 2 new awesome designs! We have a Magical Unicorn and
Minecraft design! $15 for youth sizes XS-L, and adult sizes S-XL, and $18 for adult sizes 2XL-
3XL. The spirt wear will be available at our first PTA meeting on Thursday, September 5 th at
6:30pm in the Arno Cafeteria and then again at meet the teacher night September 12 th !
Fun Run Event is coming soon on September 27 th ! We have chosen a LEGO theme! We
are also in need of volunteers for that event as well! Invite your family and join in on the fun!
There will be an awesome DJ and sweet prizes! Come one come all and have some fun with our
Cougars!
This year the PTA is having a "Western Roundup" membership drive theme! Each
classroom will have Wanted posters on display on the bulletin board. At the end of each week
from now until the end of October we will add one Western Stamp for each PTA member that
joins per classroom! There is also the option to donate extra money to the PTA to purchase an
extra Western Stamp for our class Wanted Poster! As an additional incentive the PTA is offering
the top three competing classes a prize!
Register https://arnopta.memberhub.store/
3rd Grade Reading Law
The Law officially kicks into effect this year.  It's important to understand that there can be a huge help at home if your child reads daily, either with you, by themself, or is read to by an adult.  Being a partner with Arno is critical to your child's literacy development.
The legislature passed what is known as the Third Grade Reading Law last school year.  This law has many moving parts, see below for more info:
K-3 parents have to be notified if their child has a reading deficiency starting this year
Any student below grade level on reading (deficient) must have a school and home reading plan for success

By 2019-20 school year, any 3rd grade student one year or more below grade level as measured by a state assessment will be retained.  This year's third graders will be the first group in to be affected.

There are a number of ways to exempt the student from retention ie. parent waiver, shows better results on another local assessment, etc.
As a result of this law, we now are required to issue reading plans (IRIP) that shares information on testing, a plan, and what parents can do at home for K-3 students.  These are issued out in the fall, winter, and the spring for those students who are below grade level as identified in our standardized assessment, NWEA. If your child is to receive one in the fall, you will be notified at the first parent-teacher conference.   As always, we will provide quality instruction and interventions for all of our Arno students.  If you would like more information, please visit: http://detroit.cbslocal.com/2016/10/08/third-grade-reading-retention-bill-now-law-what-parents-need-to-know/
Check out this new resource from the state…
Line-up Procedures
Line up procedures will remain the same as last year with indoor lineup with the exception of the first day of school– students will line up outside the grade level doors.   Indoor lineup will start on the second day of school.
The first day of school, line-up will be OUTSIDE their assigned door.
Indoor line-up starts September 4th
Outside doors are closed and will be opened at 8:20 daily for students to enter for indoor lineup, not before that time, however
Breakfast doors still open at 8:05
Students should still report to their assigned outside door to enter the building
Parents will not permitted to enter with students/stand in the halls- normal protocol to sign in with the main office does not change
Students will enter the classroom at the 8:30 bell after waiting in the hall
Door Assignments
Five reasons for Parents to get Involved in their Child's Education
Higher grades and better behavior are just a few of the benefits of parent involvement.
What if you could help your child enjoy school more, get better grades, and reduce behavior problems at the same time? Reams of research has shown that regardless of parents' income and educational background, their involvement in education helps their kids do better in and out of school.
Here are 5 reasons you should get involved in your child's education though there are many more than just these:
Higher grades – Kids whose parents are involved in their education get better grades and have higher test scores. And the more parents are involved, the more their children seem to benefit. A study of parents highly involved in the educational process showed that their children were more likely to improve in reading and math.

 Better behavior – Kids develop better social skills and show improved behavior when their parents are involved at school. Studies have also shown that kids are less likely to skip school, less disruptive in class, and more likely to do their homework when their parents are involved. One study showed that when dads are highly involved in schools, their children enjoy school more and are less likely to be suspended, expelled, or required to repeat a grade.

 Improved education – Research shows that parent involvement can help improve the quality of schools, raise teacher morale, and improve a school's reputation in the community. Involved parents gain the respect of teachers; as a result, teachers have higher expectations of their children. Involvement pays off in the long term, too: Children stay in school longer and are more likely to continue their education after high school.

 Increased confidence – When students feel supported at home and school, they develop more positive attitudes about school, have more self-confidence, and place a higher priority on academic achievement. Children of involved parents are more likely to feel that they're accepted, included, and respected and at school.

 Parents benefit too – When parents become involved in their children's education, they become more comfortable in the school building, gain confidence in their parenting skills, and feel more capable of helping their children learn. They're also more likely to continue their own education.
 Involvement is easy. You don't have to log hundreds of volunteer hours for your child to benefit. Even if you can only volunteer a few hours a year, every little bit counts.
Please contact the main office for your background check form to start the journey to Volunteering at Arno!

Traffic Pattern
Parking/Drop-off
As we all need to get our children to school, safety is always the primary concern.    We will do our best to help ensure an orderly drop-off/pick-up daily, but we need your help in making that happen.
** No child should run across the street to get into a car.
**Help our traffic issues around school by parking a block or so away and WALKING your child before and after school.
**School traffic flow MUST go clockwise around the school. Make sure that your passenger door is ALWAYS closest to the curb.
BE SMART! BE PATIENT! BE CARING! BE KIND!!! BE RESPONSIBLE!!

2019-20 School Information
Office is open daily:           7:30-4:00
School day for students:  8:30-3:30
Latch key hours:                  7:00-8:30
3:30-6:00
Student arrival time:          8:20
Half-Day dismissal             11:30
*If your student participates in the breakfast program, breakfast starts serving at 8:05.
*If your child is not picked up consistently 20 minutes past dismissal, you will be required to enroll in latchkey services.  

Student Attendance
Please read the attitude article on the importance of student attendance, which is mandatory by the laws of the State of Michigan.  Please be aware that we are required to follow up with families either verbally, in writing, or both when absences reach the 10 full day mark.
Breakfast and Lunch Program
Parents can setup a free account online at https://www.mypaymentsplus.com/ . You will need their child's student id number to setup the account and can get the id number from parent connection,  the school office or the FS office. To view your child's meal account information and/or make payments online at https://www.mypaymentsplus.com/ (link is on our website).  There is a small transaction fee charged to make online payments.  The lunch program will continue to accept cash or check as we always have.
Parent Information:
Parent website: www.mypaymentsplus.com
Parent support line for questions: 1-877-237-0946
MyPaymentsPlus Free Mobile App available for download on IPhones, Androids and Tablets!!
**If you believe that you may qualify for free or reduced lunch, we ask that you please submit the application that went home in September or pick up a new one from the office as soon as possible. Our total count for free/reduced lunch helps the district receive federal funds to run our Title 1 program and help our at-risk students.
If you are not sure about the guidelines or have
any other questions, please call the office @827-1050
Meet the Teacher
Be sure to mark Sept. 12 on your calendar for our Meet the Teacher night.   This is a wonderful opportunity to come to Arno and meet your child's teacher,  hear about grade level curriculum, classroom policies, and important classroom information.
There will be a short presentation at 5:45 for Second and Third grade parents only on the Third Grade Reading Law
There will also be a short presentation from our new Title I teacher, Beth Wesley, at 6:15-6:25 in the media center
The evening starts at 6:30 and runs until 7:30 p.m.in your child's classroom.
Please call 313-827-1050 if you have any questions.
See you there!
Put On Your Smile…
Please mark your calendars for September 26 for picture day, retakes will be on Nov. 14.  Information will be coming home soon.
Although we cherish every birthday here at Arno, we wanted to remind everyone that birthday food treats are not allowed and will not be brought down to the classroom.  Pencils, bookmarks, etc are acceptable alternatives.  Thank you for your support!!