Coming soon to Arno…
April 10
Welcome Back!
April 11
MSTEP Window open for 5th grade
5th grade ELA Test Part 1 and 2
April 12
PBIS Team meeting 3:45
April 13
5th Grade ELA Performance Task MSTEP
PTA Meeting 6:30
April 14
Good Friday- No School
Camp 2017
It was a chilly few days at camp, but the fun activities warmed everyone right up!  AP students were treated to science, Michigan history, archery, and learned many things about various animals and reptiles, and made many new friends throughout their three day experience at camp.  AP students were also a shining example of always being on their best behavior that put a smile on all the all that attended.  Please enjoy some photos of their time
From the PTA
This weekend officially starts SPRING BREAK! We hope that everyone has a safe, fun, and relaxing break! For those families that are traveling…Happy Trails and we wish you a safe journey! For those staying home..hopefully we "roll into each other" at the Lincoln Park Skating Center!
Thank you so much to all of the families that participated in our Buffalo Wild Wings Fundraiser! There were a lot of Arno Families there and we hope that the food was great and the company was fun and the beverages were refreshing!
Today is the LAST DAY for Daddy/Daughter Dance RSVP's! PLEASE get your RSVP's in by the end of school today
3:30 pm
! We do not want any girls or dad's to be disappointed they missed out!
If you would like to volunteer for this event, a sign up genius has been created and the link is available below! We appreciate any and all help that you can give!
Information was sent home this week about our Kroger Rewards Program. This is a simple and easy way for you to help your school community! Sign up today and start earning cash for your school. If you have any questions, please contact the PTA (
arnopta@gmail.com
); we would be happy to help!
Also…we are still accepting nominations for our Executive Board! If you are interested in a board position, please contact us! We are happy to answer any and all of your questions! Our elections will be held at our next PTA Meeting on
Thursday, April 13th
!
Have a Great Break! We will see everyone on
Monday, April 10th
!
The Winner is…
This entire month of March, the Arno classroom doors were decorated with the Hollywood movie theme.  Congratulations to Mrs. Uhring's class, Mrs. Jensen's class and Ms. Amonette were the most creative door winners and received a movie and popcorn on Thursday.  Check out all of our other awesome door decorations!
NEW PARTNERSHIP CREATED 
THANK YOU – FLOWERS ON THE AVENUE!!
Allen Park Public Schools would like to say THANK YOU to FLOWERS On The Avenue!  Our elementary art teachers have partnered up with Flowers on the Avenue to help our kindergarten students learn about Impressionist Art.  The kindergarten students in all three elementary schools are studying Art History with a focus Claude Monet and his famous waterlilies paintings!
Flowers On The Avenue has been donating flowers to our art program that will be used in this project!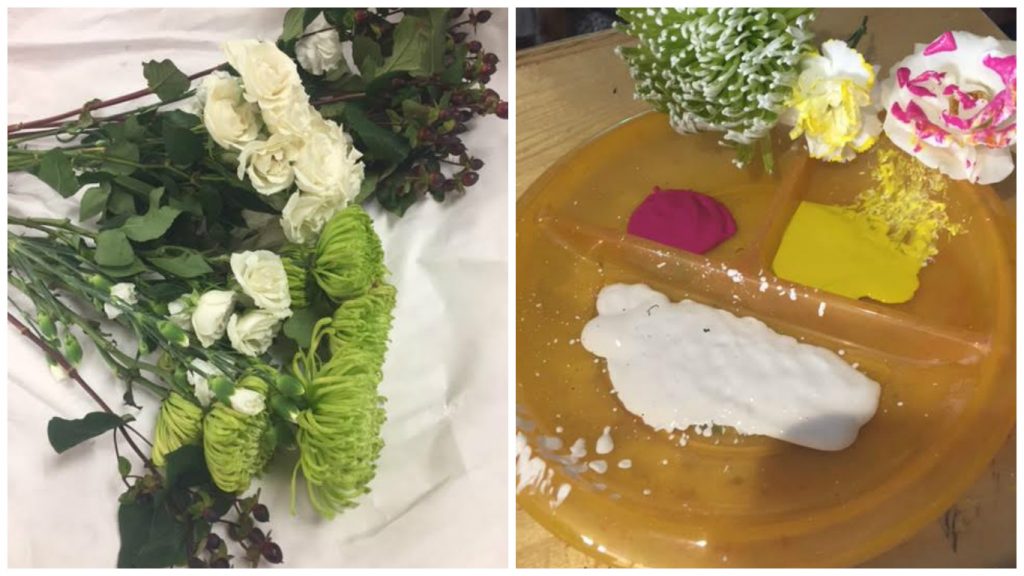 Metro Parks "Ponds" Presentation to First Grade

APPS Limited Schools of Choice Program for 2017-18
The Allen Park Public School District has established a successful Schools of Choice Program for the past several years and the Board of Education has approved continuation of the program for the 2017-18 school year for Kindergarten through 8th Grade.  (Requests for specific elementary schools cannot be guaranteed)
Applications are available beginning Monday, April 10 at the Riley Education Center, 9601 Vine.  Completed applications will be accepted beginningTuesday, May 2 through Monday, May 22, 2017 from 7:30 a.m. until 4:00 p.m. weekdays in the Pupil Accounting Office at the Riley Education Center.  Completed applications must be presented in person to ensure that all information is complete.  A random draw selection will be held on June 1 at 9:00 a.m. at the Riley Education Center.  The draw will determine numerical selection for acceptance of candidates.
We ask that you help us by sharing this information with friends and/or family members who may be interested in having their children become a part of the Allen Park Public Schools Family.
For more information about the Schools of Choice Program, please see the attached FAQ's, visit our website at apps.k12.mi.us or call (313) 827-2105.

Preschool Information
If you have a child who will be 3 years old by September 1st, 2017 or a 4 year old child, consider enrolling them in our Preschool Program.  Please come with your child to our Preschool Open House on Thursday, April 20th, 2017 anytime between 6:00 PM – 7:30 PM at Lindemann Elementary, 9201 Carter.  You will be able to meet our teachers, experience our classroom centers, discover theme-based teaching, and make new friends.
Registration will begin for in-district residents on Friday, April 21st, 2017 at 7:30 AM at the Riley Education Center, 14700 Moore. Out-of-district residents may begin registering Friday, April 28th, 2017 at 7:30 AM.
Our office hours for registrations are 7:30 AM – 3:45 PM, Monday through Friday.
NO REGISTRATION WILL TAKE PLACE DURING OPEN HOUSE 
For further information, contact Kristy Caleca in the Preschool Office at 313-827-2662 or caleca@appublicschools.com
MARK YOUR CALENDAR –
KINDERGARTEN ROUND UP
MONDAY, MAY 8, 2017 – 6:30 p.m.
at Arno, Bennie and Lindemann Elementary
*Children who are five years of age by September 2 thru December 1 may only be enrolled for kindergarten at the request of the parent/guardian through a signed waiver process.  Waiver form is available at the Riley Education Center.
Kindergarten Information & Registration
Kindergarten Information & Registration
Allen Park Public Schools is ready to welcome your child for Kindergarten for the 2017-18 school year!  The process is easy and we're here to help.
Please share this information with friends, neighbors and family members who may have a child ready for Kindergarten next fall.  Whether this is yourfirst childattending school, or you live in the district andalready have a child attending APPS, or already have a child attending APPS through ourSchool of Choice Program, we need you to enroll your school age/younger siblings through our registration process.
*The entry age for Kindergarten for the 2017-18 school year – child must be five years of age by September 1, 2017. 
Kindergarten enrollment takes place at the Riley Education Center, 9601 Vine, Allen Park, Monday through Friday between the hours of 7:30 a.m. –3:30 p.m.  (Office closed February 20 & 21 for Mid-Winter Break)
Please bring:
§  Birth Certificate of Child
§  Driver's License of Parent/Legal Guardian (for ID purposes)
§  Proof of residency (Warranty Deed/closing statement, tax or utility bill, homeowner's insurance policy, rental agreement)
§  Current School of Choice Families – Name/grade of student currently enrolled in Allen Park Public Schools
§  Immunization Records or Wayne County Health Department Waiver (Required for enrollment)
§  Health Information Form/Physical (Required for entrance, but not required at time of enrollment)
§  Vision Screening Record (Required for Kindergarten enrollment)
For more information, please visit our website at apps.k12.mi.us or call (313) 827-2105.