Thank you so much to our PTA for funding GoNoodle!!
Coming
soon

to Arno…
Sept. 30 
PBIS Rewards
Reflections Contest Kickoff
Oct. 1
Fire Drill
Oct. 2
Student Count Day
Reading Log Reward Recess
Oct. 3
PTA Meeting 6:30
Oct. 4
Early Release 11:30

Oct. 7
No events
Oct. 8
No events
Oct. 9
3rd Grade to River Raisin
Oct. 10
Hearing Tests
Oct. 11
No events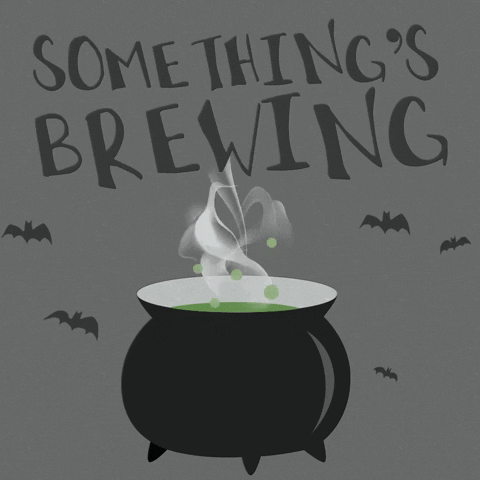 Arno Vision
Arno Elementary will provide a system of support to empower
and inspire students to become collaborative learners
that strive for academic excellence

Thank you for another memorable Fun Run!
From the PTA
It's Fun Run time!!! Donations can still be submitted until October 4th so please please please keep sharing it on social media, through texts and emails! The Fun Run will be on September 27th and the schedule for when your child will be outside running will be sent home soon. 
The next PTA meeting will be held on October 3rd at 6:30 p.m. Spirit wear will be sold that night, come see our new designs and new colors! We hope to see you there! Bring grandma, auntie, daddy & uncles too! Don't forget, you can still sign up for the PTA at all the meetings, events and online! 
Don't forget that October 4th is a half day for your littles.
Membership drive is still in high gear, when you sign up to become a PTA member online you can also buy extra Western Stamps for your littles! 
Halloween skate party is coming up on October 24th from 6-8 p.m. Have your kiddos put on their costumes and come skate with us!!! There will be a Halloween costume contest too! 
Reflections kickoff is September 30th! The theme this year is Look within. Encourage your child to show their special talent in Art with the rest of the school! 
Last but definitely not least is our Buffalo Wild Wings Fundraiser on October 16th! Come visit and support Arno's PTA! A portion of your meals profits come to our PTA to help out our amazing caring cougars!
Dr. Warren (Board of Education) reads delights Arno students
Last week Dr. Warren paid a visit to Arno and all of our classrooms introducing herself and reading to some of our excited Cougar rooms. Thank you Dr. Warren- please visit again soon!
Free NHS  Tutoring is Back!

Book Swap Numbers 
What another great turnout we had for our summer book swap!  If you still have books at home, please return them to your child's teacher.  Check out our numbers below- especially the minutes read!
Thank you!
Total # of Attendees at Book Swaps: 175
Total # of Students who turned in reading logs: 69
Total # of Students who read over 1000 minutes:
34
Total # of Minutes Read:
70263
The extra recess earned for those over 1000 minutes will be on Oct. 2 with Mr. Zielinski
Help! Volunteers needed for the classroom!
Arno parents are encouraged to sign up and become involved in our Cougar day!  Volunteers are such an important part of being partners for your child's education.  If you have not had the chance yet, the volunteer form from Meet the Teacher is below
From the District
Welcome back! Allen Park Parents:
Back-to-school means back to after school activities! Explore Allen Park Community Center's youth programs. Guaranteed to strengthen your child's creative muscles while building self-confidence.
Junior Chef: create delicious dishes while learning kitchen basics. The best part is tasting your food!
Allen Park Dance Accepting new dancers! (Discover Dance, Ballet, Tap, Broadway Jazz, Hip Hop) Classes start for dancers as young as 3.
Has your living room become a stage? Youth Theater Auditions for Junie B. Jones will take place Friday, October 4 at 5:30pm. No experience necessary!
Registration for classes listed above can be completed online – creativecharacters.org or contact misskelly@creativecharacters.org with questions.
See you at the Community Center! 

Are you a Member of the Arno PTA?
Membership Drive:

We are excited to announce the return of the Playworks company to continue implementing their organized recess play program for all of our new lunch parapros.  Playworks reps worked with our parapros for four days that included lots of games and strategies to use on the playground, as well some of our teachers and their students also were treated to some lessons! We are up and running and ready to make recess even more fun!
Arno Lunch Parapros pose for their Playworks Completion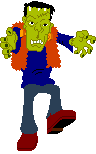 Halloween Parade
Time to get those costumes on the kids and come on down to Arno on Oct. 31 at 10:00 for our annual Halloween Parade.  Our route will take us out of the 5th grade doors that morning, making a loop on the inside perimeter of the playground.  Please join us around the outside perimeter of the playground for the best seats.  It is a district PD day with an 11:30 dismissal that morning.
Getting our Cougars moving!

Mrs. Smalley's Cougars planking..

PBIS Smencils for Sale
Smencils sales will begin again starting Oct. 8th!  Smencils will be sold

on Tuesday

 afternoons at 2:30p.  The proceeds from Smencils benefits the PBIS program at Arno.  With the funds, we are able to have great monthly incentives such as pizza lunches for Super Cougars and Zumba.  The prices for items are as follows:
Smencils: $1
Smens: $2
Smencils Pouches: $8
Happy Smelling!
Drop off for student items
Please remember to drop off any lunches, folder, homework, etc in the cabinet that is outside of the main doors (Be sure to put a sticky note on with their information).  The secretary will then go get all of the items in there and be sure to get it to your child.  This helps to keep the office clear which helps everything run smoother.   Thank you for your help!


VOLUNTEER BACKGROUND CHECKS
In order to protect the safety of all of our students, any family member who plans to regularly volunteer in the classroom, or chaperone a field trip must complete the background check information below.  This paperwork is also available in our Arno office.  Unless you are planning to begin as a regular volunteer, or chaperone a field trip within the next month, please refrain from completing this paperwork in advance.  It is most effective if the requests are processed within a few weeks of the intended volunteer experience.  Thank you in advance for your cooperation!  Volunteer-Background-Check-Authorization-Form-2-2f9d6ta-1unseow-27li2bf  ICHAT-Volunteer-Letter-2-1wr1z3p-zjrwpf-1esyvyz
Traffic Pattern
Parking/Drop-off
As we all need to get our children to school, safety is always the primary concern.    We will do our best to help ensure an orderly drop-off/pick-up daily, but we need your help in making that happen.
** No child should run across the street to get into a car, or out.
**Help our traffic issues around school by parking a block or so away and WALKING your child before and after school.
**School traffic flow MUST go clockwise around the school. Make sure that your passenger door is ALWAYS closest to the curb.
BE SMART! BE PATIENT! BE CARING! BE KIND!!! BE RESPONSIBLE!!
Breakfast and Lunch Program
Parents can setup a free account online at https://www.mypaymentsplus.com/ . You will need their child's student id number to setup the account and can get the id number from parent connection,  the school office or the FS office. To view your child's meal account information and/or make payments online at https://www.mypaymentsplus.com/ (link is on our website).  There is a small transaction fee charged to make online payments.  The lunch program will continue to accept cash or check as we always have.
Parent Information:
Parent website: www.mypaymentsplus.com
Parent support line for questions: 1-877-237-0946
MyPaymentsPlus Free Mobile App available for download on IPhones, Androids and Tablets!!
**If you believe that you may qualify for free or reduced lunch, we ask that you please submit the application that went home in September or pick up a new one from the office as soon as possible. Our total count for free/reduced lunch helps the district receive federal funds to run our Title 1 program and help our at-risk students.
If you are not sure about the guidelines or have
any other questions, please call the office @827-1050