Coming soon to Arno…
Nov. 2
RETURN to REMOTE learning effective today
Nov. 3
No School- Voting Day/Teacher PD
Nov. 4
No events
Nov. 5
PTA Meeting Virtual 6:30
Nov. 6
No events
Nov. 9
No events
Nov. 10
No events
Nov. 11
No events
Nov. 12
Picture Day- Will be rescheduled
Nov. 13
No events
Nov. 16
No events
Nov. 17
No events
Nov. 18
No events
Nov. 19
No events
Nov. 20
No events
Nov. 23
No events
Nov. 24
End of the first tri-mester
Nov. 25 
No School- Thanksgiving Break
Nov. 26
No School- Thanksgiving Break
Nov. 27
No School- Thanksgiving Break
Nov. 30
Dec. 1
Dec. 2
Parent/Teacher Conferences 5:00-7:30 VIA Zoom
Dec. 3
Early Dismissal 11;30
Parent/Teacher Conferences 12:45-3:15/5:00-7:30 VIA Zoom
Dec. 4
No events
Wishing all of our Arno Families a Wonderful and Safe Thanksgiving!
ARNO VISION
ARNO ELEMENTARY WILL PROVIDE A SYSTEM OF SUPPORT TO EMPOWER
AND INSPIRE STUDENTS TO BECOME COLLABORATIVE LEARNERS
THAT STRIVE FOR ACADEMIC EXCELLENCE
Last Day for the
Monster

Dash

Fundraiser!!
 LAST 
 DAY 
 TO 
 DONATE!!!! 
 We want to see some Monsters Running 
‍
‍ for our Monster Dash!!
 We are at 75% of our goal yet so please register your student if you haven't!   And Share, share, share!!  https://www.getmovinfundhub.com/register?school_uuid=5d2dde700a4c3
 Post on Flipgrid a video of your kiddo running around the house, the yard, or the neighborhood!! https://flipgrid.com/943eeecb
Allen Park Public Schools Returns to Remote Learning
Please read Superintendent Mike Darga's letter to the AP community:
Elementary Remote Schedule
Parent/Teacher Conferences
Our conferences this year will be held virtual on the days and times that they were scheduled for, Dec. 2 and 3.  In November, you will get a signupgenious form and then eventually a link to join your teacher at your time via Zoom.  More details to come…
Social Emotional
Our theme for November at Arno is Gratitude.  Please enjoy some information that you can sit down and share with your child:
Gratitude

is mindful thankfulness
and the ability to be thankful
even when things in life are
challenging. When you practice
gratitude you feel thankful and
want to share that feeling with
others. Research has shown that
the benefits of gratitude include
better sleep, increased levels of
happiness, greater connection to
peers and community, and
decreases in stress and anxiety.
Families can use the following discussion




starters and activities with their children:


– "To me, gratitude is…"
– "I show gratitude at school/home
by…"
– "I am grateful for.."
For additional support, these stories support the Gratitude theme:
All the World – Liz Garton Scanlon
An Awesome Book of Thanks – Dallas Clayton
Did I Ever Tell You How Lucky You Are – Dr. Seuss
Just So Thankful – Mercer Mayer
The Secret of Saying Thanks – Douglas Wood
Splat Says Thank You – Rob Scotton
Thanks a Million (Poems) – Nikki Grimes
The Berenstain Bears Count Their Blessings – Stan Berenstain
The Giving Tree – Shel Silverstein
The Thankful Book – Todd Parr
Those Shoes – Maribeth Boelts
The Most Thankful Thing – Lisa McCourt
Gratitude Soup – Olivia Rosewood
Bear Says Thanks – Karma Wilson
It Could Always Be Worse – Margot Zemach
There's a Flower at the Tip of My Nose Smelling Me – Alice Walker
Milo Armadillo – Jan Fearnley
Last Stop on Market Street – Matt de la Pena
Flora and Ulysses : The Illuminated Adventures – Kate DiCamillo
Sorta Like a Rock Star – Matthew Quick
How to Help Children with Attention Problems Navigate Remote Learning
Understanding Your Child's Experience
"Parents seeking to improve child behavior or school performance should first try to connect with their children's experience," says Dr. Verduin. "Kids with attention problems are likely quite confused by the current circumstances and unsure of how they are supposed to act." Kids do most of their work in school, where the structure, teaching style, and physical environment are designed to foster learning. "Being home for weeks with playthings, parents, and siblings around feels like a vacation, no matter how much adults insist it is not a break," he says.
Children's learning is usually supported by watching others work, following along with the group, and asking teachers or friends for help. Without this structure and support, children with attention problems may feel lost, confused, and disoriented, and thus experience even less drive to engage in their work, and be more likely to avoid it.
"Kids who struggle with impulse control issues and overactivity often have trouble getting others to understand their experience, and are more likely to annoy or anger their parents than to inspire empathy," Dr. Verduin says. "Look for signs your child is confused or stressed. They may engage in more noisy, repetitive, or silly behaviors than usual, seem to have taken steps back in their maturity or independence, have greater trouble following directions, or seem moodier or more irritable." Noticing and commenting on your child's experience is a good way to team up with them to make positive changes, he adds.
Tools for Achievement
"Science shows that the best way to improve behavior and performance in children with attention problems is to take care of their physical needs, set up their environment for success, provide positive feedback, and avoid negative interactions as much as possible," Dr. Verduin says. "These tools are so built into school experience, we may not even realize how much they are helping our children make it through the school day." Dr. Verduin offers some suggestions for how parents can manage remote schooling for children with attention problems.
Take Care of Physical Needs
Changes to routine disrupt biorhythms, which can make it harder for kids to regulate their behavior and attention, Dr. Verduin says. "Kids with attention and activity problems need regular physical exercise and movement breaks. Schedule indoor and outdoor breaks similar to what your child would have at school."
If your child takes medication for attention or behavior issues, ask your child's pharmacologist if you should make any changes to the usual school day medication regimen. "Keep in mind that most ADHD medications affect appetite, which you might not have fully witnessed if your child usually eats in school or with a different childcare provider," he says.
It's natural for bedtimes to shift during long periods out of school, but keep in mind that getting enough total sleep is crucial for children with attention and executive functioning concerns.
Set Up for Success
How you set up your child's learning methods and environment is probably the most important factor in how successful their homeschooling will be. Dr. Verduin says parents should consider the following:
Collaborate on a schoolwork plan each day to increase engagement. If your child is older, they should create this work plan themselves and check in with you. Be sure to schedule fun activities as well.
Notice how long your child can work in one sitting, and then group assignments to fit their attention span. Consider using approaches like time management techniques, such as using a timer to break down work into intervals.
Use strategies that increase successful behaviors to get resistant kids working. Begin seatwork with a fun activity, like a maze or word search, games that happen to get them to sit down and hold a pencil (sneaky, right?). Then move onto a high-interest assignment. Many of us have been told to do the hardest tasks first, but this can make work difficult to begin for kids with attention problems. Remember this mantra: "If you're having trouble getting started, the first step is too hard."
Manage Struggles Calmly
Take a breath before giving critical feedback and think of how you are feeling first. "Most kids with attention problems have difficulty managing their emotions, too, and both traits can run in families," Dr. Verduin says. Find the right time to give feedback so you don't derail work in progress, or give your child an excuse to fight with you rather than take responsibility.
Parents can also mention positives before and after any criticisms in a "feedback sandwich." "Think of what the child was expected to do before giving feedback, to keep you from 'kitchen sinking' any unrelated complaints—such as their posture, or leaving pencil shavings on the dining room floor," he adds.
Celebrate Your Child's Accomplishments
Work with your child to develop rewards for sticking with and finishing their work. "Give verbal rewards that are specific and genuine," Dr. Verduin says. "Focus on growth, not perfection."
Small rewards given consistently are better than large rewards given infrequently, Dr. Verduin adds. Social and activity rewards—such as doing activities or spending time together—are usually more effective than material goods.
"Try not to withhold rewards that are healthy for your child, such as sports or spending time with you," Dr. Verduin says. "Ask your child to rate their own performance and judge their own reward eligibility to help them increase their self-awareness."
Picture Day 
Nov. 12 was our new picture date for Arno students.  When we have an indication of our return, we will reschedule.   When we do have it, it will of course look somewhat different in terms of lining up, but in terms of a mask-  it will be up to you and your child if you want them to take the mask off just while the picture is snapped.  We are committed to making this a safe, distanced process and look forward to Picture Day 2020!
Parent FAQ from Interstate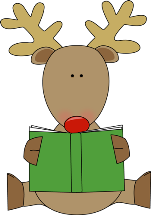 Creating Holiday Learning Traditions
This holiday season consider adding some new traditions for your family that will make meaningful memories and strengthen foundations for reading and learning success.
Listen, laugh, learn
Listen to audio books while you're traveling to visit family, wrapping gifts or cooking for the holidays.
Lyrics to holiday songs are fun to read and sing together. It is also good fun and good collaborative writing practice to make up your own lyrics to familiar tunes.
Start a story-telling tradition by revisiting holidays of the past. Old family photographs at holiday gatherings will help prompt stories about your own life and family traditions.
Read, relax, respond
Put reading and writing skills to practical use. Plan holiday meals by reading cookbooks together, writing the shopping lists and finding the needed items at the store by reading signs and labels. Read the recipe and cook together. During the simmering and baking, kids can write and decorate menus or place cards for special holiday meals.
Set aside time just for reading. Curl up on the couch together and read aloud an old favorite or check out books about another culture's winter celebrations.
Work on those letters. Improve writing skills with notes or letters to relatives and friends, thanking them for their holiday gifts.

Technology
Please be sure that your child travels with the district chromebook back and forth daily in their backpack when we are in a face to face situation.  All students should now have a new device.

Stay Tuned for Material Pickup throughout the Remote Time Frame
As we remain remote, staff may need their students to have certain materials to go along with the Google Classroom.  We will send out notification of dates, times, and teachers who will be distributing materials as needed.

Health Corner
Winter time brings some additional challenges to school aside from the cold weather.  Below are a few reminders for helping our students to stay safe and healthy at school:
Wash hands frequently — especially after using the restroom, coughing, or sneezing.
Cover your cough — cough or sneeze into your elbow or a tissue.
Encourage children to put hats and gloves into coat sleeves when hanging among others' items.
Please report all cases of communicable illnesses or circumstances to our office when reporting your child's absence.
** Students should be fever-free for 24 hours without the use of fever-reducing medication before returning to school.
** Students who have been treated for head lice must have a head check in the office before returning to class, even if the head lice was discovered over the weekend.
By reporting these things to our staff, we can limit the spread of germs and other things.  The two attachments contain additional information that may be helpful to you.  Please know that information related to illnesses is kept confidential.  Please feel free to contact me if you have any questions.

From the Guidance Center…
CDC Thanksgiving Recommendations
Let's all stay healthy during turkey time by knowing the CDC recommendations for the upcoming holiday season:
Thanksgiving
Thanksgiving is a time when many families travel long distances to celebrate together. Travel increases the chance of getting and spreading the virus that causes COVID-19. Staying home is the best way to protect yourself and others. If you must travel, be informed of the risks involved.
Having a small dinner with only people who live in your household
Preparing traditional family recipes for family and neighbors, especially those at higher risk of severe illness from COVID-19, and delivering them in a way that doesn't involve contact with others
Having a virtual dinner and sharing recipes with friends and family
Shopping online rather than in person on the day after Thanksgiving or the next Monday
Watching sports events, parades, and movies from home
Having a small outdoor dinner with family and friends who live in your community
Visiting pumpkin patches or orchards where people use hand sanitizer before touching pumpkins or picking apples, wearing masks is encouraged or enforced, and people are able to maintain social distancing
Attending a small outdoor sports events with safety precautions in place
Avoid these higher risk activities to help prevent the spread of the virus that causes COVID-19:
Going shopping in crowded stores just before, on, or after Thanksgiving
Participating or being a spectator at a crowded race
Attending crowded parades
Using alcohol or drugs, which can cloud judgement and increase risky behaviors
Attending large indoor gatherings with people from outside of your household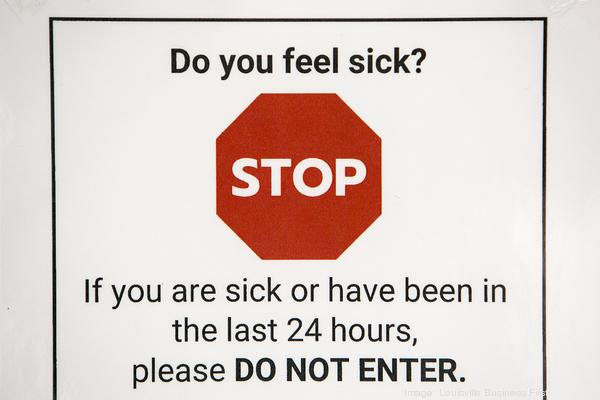 Visitor Policy
Please be advised that per the Governors Executive Order, school buildings are to limit non-staff visitors.  If you have any needs from the office, principal, or teaching staff- please contact first via phone or email.  If the need should arise that you must come in, please scan the QR code and complete the screener BEFORE coming into the building.
Arno Facebook
"LIKE" us to see lots of great updates and photos from school!  Thank you for promoting this social media platform as a positive way to share the good news and great things happening at Arno!
HERE IS THE LINK!  
https://www.facebook.com/arnoelementary/
Remind
Please consider joining Arno Remind at: