Arno students get into the spirit of things during Spirit Week!
Coming Soon to Arno…
Feb 13
Spring Book Fair Week
Feb 14
Happy Valentines Day!
Feb 15
P/T Conferences 4:30-7:30
Feb 16
Blood Drive All Day
P/T Conferences 4:30-7:30
Feb 17
Book Fair Ends
Colors

of the

rainbow

say

"Hi!"

during

Spirit

Week!
From the PTA
"We've Got Spirit, Yes We Do!!! We've Got SPIRIT How 'Bout YOU!?"
It was Spirit Week at Arno and Oh what fun we had! Spiritwear, PJ's, Imaginative/Mix-match Day, Rainbow/Color Day, and Team Day! What a FUN week topped off by Pie-In-The-Face!
Hi-Di-Ho! The Happy Camper Bookfair is approaching! We will kick off our Preview days
Monday, February 13th and Tuesday, February 14th
. Purchase Days will be
Wednesday, February 15th and Thursday, February 16th
.  We will have special evening hours during conference nights (
Wednesday
and
Thursday
). We look forward to seeing all of our Happy Campers and Junior Explorers at our Bookfair next week in the Media Center! A BIG Thank YOU to Mrs. Byrne and Mrs. Mantua for allowing us to transform their class for the week!
Another exciting event taking place on
Thursday, February 16th
from
1pm-7pm
at Arno is our annual Red Cross Blood Drive! Come help your student(s) become pint-sized hero(s) and donate blood! Please sign up online to reserve your time at:
redcrossblood.org
 Sponsor Code: arno.
If you cannot sign up online, please fill out and return the red form that was sent home with your student(s).
A quick reminder that Founders Day Dinner Tickets are available for purchase in the office. Tickets are $20 each for this event that takes place on,
Wednesday, February 22nd, 6pm
at Crystal Park Banquet Center. Please consider joining us in celebrating all of those who give so much to our community and school! Arno has many Caring Cougars receiving awards this year!
***SPRING FEVER HELP NEEDED!***
If you are interested in donating a basket to be raffled off at the PTSA Spring Fever Craft, Vendor, and Mom-2-Mom Sale on
Saturday, March 18th
, please contact the PTA through our Facebook page or send us an email:
arnopta@gmail.com
We are also in need of a Chairperson for this event too! Arno is in charge of the concession stand that day. If you're interested in helping your, Super-Awesome President plan the concessions at this event, she would be eternally grateful for your assistance.
We hope everyone has a GREAT WEEKEND! We have another exciting week ahead of us!
The Daddy Daughter Dance event is finally here!  Please take a moment to read the event flyer as the location has changed this year.   This memorable event takes a lot of planning and in order to make it a success we will be honoring a FIRM RSVP DEADLINE. The deadline for RSVP'S will be

MARCH 31st

.  

Look for the ticket form to come home with your child, or download it below.
Teachers, please help stress that No late RSVP'S will be accepted beyond

MARCH 31st
Don't miss our Book Fair
Don't miss out on next week's book fair featuring a fun camp theme.  There will a huge assortment of great titles and will be the last book fair for this school year.  The book fair will also be open both conference nights from 4:30-7:30.

Parent/Teacher Conferences 
On Feb. 15th and 16th, Arno will host parent/teacher conferences in the evening from 5:00-7:30 each day.  We will once again be using signupgenius for all available slots to be filled.
The spring/winter conferences are meant for those who either received a teacher request for conference OR for parents who still wish to meet with the teacher.  If you feel comfortable with your child's progress, and you did not receive a teacher request- then you may choose to not attend this round.
For those parents who have a teacher request OR if you would like to request a conference for your child- Please click on the above tab marked "Pages" and look for the Conference Sign Up page that has all teacher links to sign up for a time slot or see below.
Please feel free to come in for the book fair even if you don't have a conference scheduled.
Winter/Spring Conferences 2017
BMX Assembly Dazzles
Once a contestant on America's Got Talent, Matt Wilhelm came to Arno with a positive message of believing in yourself and a solid anti-bully message.  Matt performed some fantastic moves and even did a daring jump over Mr. Trionfi and Mr. Zielinski!

Arno Spirit Week culminates with a pie in the face
Parent Surveys
It's that time of year already in our school improvement planning where we need to send out surveys to our Arno stakeholders.  You will have the opportunity to take a brief survey from the State of Michigan rating some of your experiences here at Arno.  The survey will be available  Jan 27 to Feb. 10.  We will be providing the link to it via email blast on that day, as well as posting it in the blog below.  If you are unable to access via computer, we will also have a computer set up in the office if you wish to take it there.  Giving us good feedback helps us plan better to meet the needs of every Cougar stakeholder.  In addition, students and staff also take a similar survey during the school day.
All of the feedback you provide is then summarized and becomes part of our school improvement plan for the 2017-18 school year.  Thank you very much, please click on the link to start the survey:
Fun Fair Memories
Thank you so much to all of our families and volunteers who came out to enjoy some fun and friends at Arno's annual fun fair to benefit our scholarship fun.  In total we raised over $2500! Way to go Cougars!!!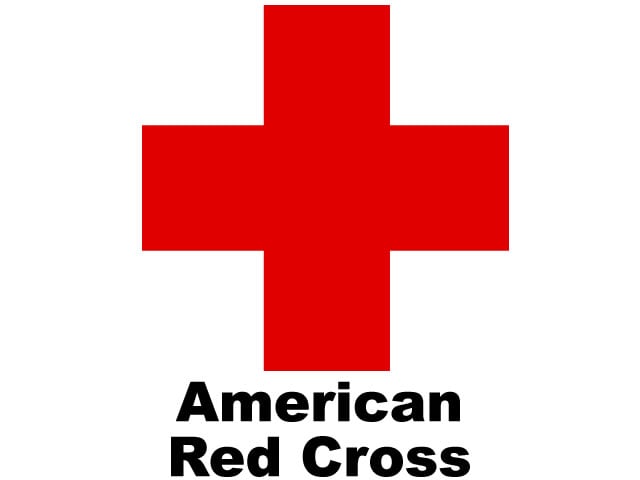 Arno Blood Drive
Please see the flyer below if you are interested in participating in our annual blood drive