Information on attending the District Strategic Planning Meeting Below
Coming soon to Arno…
May 22
Parent Strategic Plan times 10:30 and 6:00
5th Grade Maturation program begins
May 23
No events
May 24
Schoolwide Title meeting all day
School Improvement Meeting 3:45
May 25
No events
May 26
M-STEP Window Closes 🙂
Invitation to the District Strategic Planning Meeting for Parents
Invitation to Participate in Strategic Planning 2017 (2)-wsd47a
From the PTA
Happy

Friday

! 
Just a quick reminder from the PTA that our Stevie B's Fundraiser is next Tuesday, May 23rd from

11 am- 9 pm

. Teachers EAT FREE and the class with the highest amount of participants gets a FREE PIZZA PARTY! Just let the cashier know when you order you're from Arno and what teacher you have. If you have more than one child at Arno, you may split the number of people in your party. So, if you have a family of 5 and 2 students that attend Arno, you can give 2 credits to one and 3 credits to another or divide it up as you please. They also have a small arcade there and token purchases also account for credits as well!
Have Fun! Eat some delicious pizza and earn a free pizza party while raising funds for our kids at Arno!
Have a Great Weekend!
Summer Reading Ideas…
2017SummerResourcesLettertoTeachersandParents-1nuyphm
 Science live in First Grade…
SAFETY TOWN
Who:  Kindergarten and 1st Grade Students in September 2016
When:  Session (A) June 20 -June 30  (9:00am to 11:30am)
Session (B) June 20-June 30 (12:30pm to 3:00pm)
Where:  Lindemann Elementary (9201 Carter, Allen Park)
A registration form will be sent home with your child the first week of April. Walk-in registration will also be available at the Allen Park Recreation Center Lobby on April 11th from 4-6 p.m.
Safety Town is an interactive safety awareness program for children from 5-6 years of age. Each day the children will be introduced to various safety issues in a fun and safe environment. The program is taught by a Police Officer and a certified teacher, with hands-on topics led by community guest speakers as well as visits from the Allen Park Police & Fire Departments. Teen volunteers from Allen Park High School lead the children through safety town every day and receive valuable training along with obtaining National Honor Society service hours. The children learn about stranger danger, water and beach as well as playground safety, fire safety, pet and bus safety, electrical and gun safety, and personal safety with an emphasis on pedestrian safety. The kids will be bicycling about a miniature town complete with streets, sidewalks, buildings, stop signs and a working traffic signal. Importance is placed on having the children memorize a cell phone number to call if they should ever become lost. We use fun songs to reinforce all of these principles and the children memorize our very own Safety Town Pledge!
Comments and questions can be directed to Officer Marcos Madrigal via email madrigal@appublicschools.com
Upcoming Fundraiser for the PTA

Great Job 4th and 5th Graders!!
What a great performance by our 4th and 5th graders at Tuesday evening's concert performance with Mr. Hoffman and Mr. Skebo at the helm.  It was a great  Folk song theme, and the students did a great job with it!  Very impressed as always with our Arno talent!
Arno Elementary 4th & 5th grade students did an awesome job at the concert this evening! @szArno pic.twitter.com/GkSyZ7Kx1S

— Dawn Watson (@dpawatson) May 19, 2017

High School Jazz Band Visit
We recently had a visit from the high school jazz band that rocked the gym with some great music!  Our 4th and 5th graders were treated to an awesome start to their day and we loved seeing some of our former Arno kids!
It's that time again…
We are looking forward to another wonderful 5th grade graduation ceremony on June 14th at 9:00.  Following the ceremony there will be "picnic" for all the students with lots of yummy treats.  Please contact the office with any questions.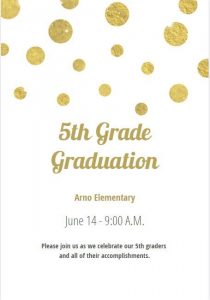 FIDGET TOYS
Many of our classrooms have fidget "toys" available for students who need them to maintain focus on work while expending energy in a quiet, personal way.  However, we have seen many fidget toys coming to school with students from home.  These fidget toys, designed to improve attention, are actually becoming a major distraction for our students at all levels.  Student attention is actually ON the fidget toys, rather than the lesson.  For this reason, we are asking that all fidget toys be left at home from this point forward.  If your child needs a fidget to do his or her best work at school, it will be provided by the teacher.  Thank you in advance for your support and understanding.

M-STEP Is Almost Complete 
3rd grade will be wrapping up  their testing on Monday and the whole building will be complete this year.  Our Arno students did a tremendous job despite the challenges of testing- we are so very proud of their effort!  Initial scores for the M-STEP will not be available until the fall, we will certainly inform you when the individual reports come out.
Color Run 2017 Info and Signup Genius for volunteers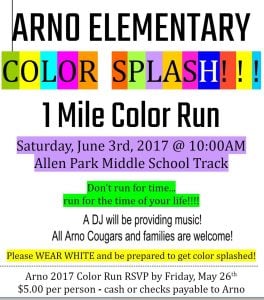 The Color Run/Walk is an end of the year event for Arno families geared towards being healthy and having fun.  It will be held at the Middle School Track on Saturday, June 3rd starting at 10:00 am.  We are seeking volunteers for this event.  Volunteers will be expected to be there 30 minutes prior to the event at 9:30 am.  If you are interested in volunteering, please sign up and we will see you Saturday morning.  Current Arno students may not be volunteers.
Children must be accompanied by an adult and families will be running in heats that are predetermined.  Heat times will be communicated to families the week before the run.  Participants should come to the event wearing white and Eco-friendly colored corn starch will be thrown on runners/walkers as they move around the track.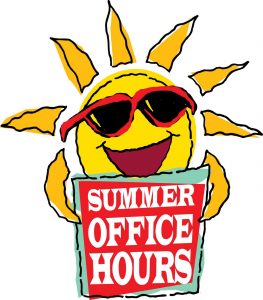 New District Summer Hours
APPS Summer Hours
Monday

thru

Thursday
7:00 a.m. – 4:00 pm

.
Closed Fridays*
(

July 1 thru August 14

)
*Summer Kids Camp at Riley Education Center will be held on Fridays
All District Offices and Programs closed on

July 3rd & 4th

APPS LIMITED SCHOOLS OF CHOICE PROGRAM for 2017-18
The Allen Park Public School District has established a successful Schools of Choice Program for the past several years and the Board of Education has approved continuation of the program for the 2017-18 school year for Kindergarten through 8th Grade.  (Requests for specific elementary schools cannot be guaranteed)
Applications are available beginning Monday, April 10 at the Riley Education Center, 9601 Vine.  Completed applications will be accepted beginningTuesday, May 2 through Monday, May 22, 2017 from 7:30 a.m. until 4:00 p.m. weekdays in the Pupil Accounting Office at the Riley Education Center.  Completed applications must be presented in person to ensure that all information is complete.  A random draw selection will be held on June 1 at 9:00 a.m. at the Riley Education Center.  The draw will determine numerical selection for acceptance of candidates.
We ask that you help us by sharing this information with friends and/or family members who may be interested in having their children become a part of the Allen Park Public Schools Family.
For more information about the Schools of Choice Program, please see the attached FAQ's, visit our website at apps.k12.mi.us or call (313) 827-2105.

PRESCHOOL INFORMATION
If you have a child who will be 3 years old by September 1st, 2017 or a 4 year old child, consider enrolling them in our Preschool Program.
Registration will begin for in-district residents on Friday, April 21st, 2017 at 7:30 AM at the Riley Education Center, 14700 Moore. Out-of-district residents may begin registering Friday, April 28th, 2017 at 7:30 AM.
Our office hours for registrations are 7:30 AM – 3:45 PM, Monday through Friday.
NO REGISTRATION WILL TAKE PLACE DURING OPEN HOUSE 
For further information, contact Kristy Caleca in the Preschool Office at 313-827-2662 or caleca@appublicschools.com