Coming soon to Arno…
June 12
Board meeting honoring PTA 7:00
June 13
K Picnic
Half-day- Dismissal 11:40
June 14
5th Grade Graduation 9:00
Half-day Dismissal 11:40
June 15
LAST day of school!!
Half-day dismissal 11:40
June 16
Teacher Final Day
***Office closes June 23
It has once again been my pleasure to be of service to you as principal of Arno Elementary this school year.  We have had such a great year with so much academic success and so many wonderful activities sponsored by our awesome teachers and wonderful PTA that included a science night, Daddy-Daughter Dance, Mother-Son night, Bingo for Books, Fun Fair, Caring Cougar night, and  of course our latest, the Color Run.  I cannot thank you enough for being a working partner with for your child's education and bright future.                                                                                                 I encourage you to help your child retain what they have learned over the summer by participating in our Scholastic Summer Reading Challenge, information is below.
Have a fantastic, safe summer and we will see you in September!!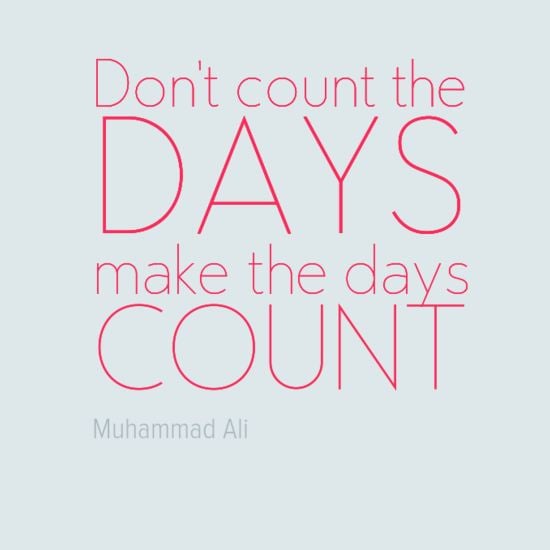 From the PTA
As the school year comes to an end, the PTA would like to extend our heart-filled thanks to everyone that helped to support us throughout the year! We look forward to seeing everyone next year and meeting new friends!
Congratulations to our Graduating 5th Graders as they head off to new adventures and beyond in Middle School and to our Kindergarteners as they travel down the hall to 1st Grade!
Make sure to "Save the Date" for our Fun Run next year! This event will take place on
Friday, September 29th
. If you would like to volunteer for our Biggest Fundraiser of the year, please contact us and let us know. We welcome anyone that would like to be part of our planning team to make this event a HUGE SUCCESS like last year!
The PTA wishes everyone a safe, fun-filled Summer! We hope that your school year rocked!

Scholastic Summer Reading Program
Please click the link below to enter reading information into your child's digital reading log for our summer reading program
ARNO FAMILIES:
Summer reading is SO important! Our cougars have worked so hard to grow as readers this year. On Friday, June 2, a summer reading packet was sent home with each child grade kindergarten through 4th. We are working with Scholastic, who has provided usernames and passwords for each of those students, which can be found on a label on the front of the packet.  The students can log in with their information, and then log minutes spent reading this summer. There are incentives on the website for reading, and we are offering rewards for students who participate online OR return the attached reading calendars the first week of school. The goal is to have online participants, BUT, the reading calendars are another option that does not require internet access. The calendars can also be used to keep track of minutes, and the kids can log in at a later date to record online. There will be prizes for 250 minutes, 500 minutes, 750 minutes and 1000 minutes read. Students can start reading and recording minutes ASAP!
http://www.scholastic.com/summer?esp=SSC/eb/20170321//img/SRC2017SchoolWidget/EduLandingPage/Get_code/////'>
No Backpacks please…
Please note that students may continue to carry backpacks through Monday, June 12.  They will no longer be allowed for the next 3 half days leading up to the last day.
Arno Tentative Staff Schedule for 2017-2018
We would like to extend a Big Cougar welcome to Cassie White, along with the district ECP program coming to us from Lindemann Elementary.  We are very excited to have her, she will be taking room 123 in the 4th grade hall.   We currently have a 5th grade and speech opening to be filled, otherwise, please note the staff schedule for next school year.
| | | |
| --- | --- | --- |
| Jeanine Haskin | Kindergarten | Arno |
| Nickie Stanley | Kindergarten | Arno |
| Cristina DiCarlo | Kindergarten | Arno |
| | | |
| --- | --- | --- |
| Dawn Watson | First Grade | Arno |
| Barb Pushman | First Grade | Arno |
| Julie Martinchick | First Grade | Arno |
| | | |
| --- | --- | --- |
| Megan Schultz | Second Grade | Arno |
| Jennifer Brown | Second Grade | Arno |
| Nicole Amonette | Second Grade | Arno |
| | | |
| --- | --- | --- |
| Rachel Warneck | Third Grade | Arno |
| Renee Guyot | Third Grade | Arno |
| Beth Wesley | Third Grade | Arno |
| | | |
| --- | --- | --- |
| Brian Trionfi | Fourth Grade | Arno |
| Lisa Smalley | Fourth Grade | Arno |
| Sarah Kalis | Fourth Grade | Arno |
| | | |
| | | |
| --- | --- | --- |
| Erin Higgins | Fifth Grade | Arno |
| Melissa Hool | Fifth Grade | Arno |
| Todd  Creutz | Fifth Grade | Arno |
Open                          Fifth Grade            Arno
| | | |
| --- | --- | --- |
| Barb Chuby | 31a | Arno |
| Michelle Sbonek | Resource Room | Arno |
| Katie Jensen | C.I. | Arno |
| Cathy Gorski | Title One | Arno/Bennie |
Cassie White                    ECP                                  Arno
Stella Boyer                      Life Skills                       Arno
Andrea Alvarez                Speech                            Arno
| | | |
| --- | --- | --- |
| Jeff Skebo | Music | Arno/Bennie |
| Tracy Hoffman | Music | Arno/Bennie/Lindemann |
| Rachel Trapani | Art | Arno/Bennie |
| Elizabeth Cunningham | Art | Arno/Bennie |
| Jenny Dalton | Gym | Arno/Bennie |
| Colleen Byrne | Media/Lit | Arno/Bennie |
| Carrie Solak | Media/Tech | Arno/Bennie |
STEAM Hand-On Assembly
Kindergarten at the Zoo


In case you missed it…
We had the pleasure of having current graduating students, who were also former Arno students,  march through our halls one last time to the sound of loud applause.   Some of the seniors even found their name still on a wall that they painted so many years ago.  Congratulations to all of our AP High School graduating seniors!
Graduation photos / News Herald. 
2017 Allen Park High School graduation http://media.thenewsherald.com/2017/06/02/2017-allen-park-high-school-graduation/?id=1 via @NewsHeraldMI

Color Run 
Fun on Arno Field Day! Many thanks to the staff & volunteers that executed this awesome day for our kids! @szArno pic.twitter.com/9MEApfkpsC

— Dawn Watson (@dpawatson) June 7, 2017
Field Day Fun
100% Book Return Club and Game Day

From the District
Dear APPS Staff & Families,
There are some great upcoming events in our school community – so mark your calendars and enjoy!
AP Citizens Civic Fund – Annual Pizza, Wine & Beer Tasting – Raising funds for Parks & Historical Home in AP –

June 15

– See attached and enjoy this fun event!
Classic Cars & Custom Bike Show, Raffles, Music & More – Downtown AP –

June 28

– see attached!
Downtown AP Farmer's Market Coming Soon! – Dates & Coupon attached!
Allen Park Jaguars YOUTH FOOTBALL CAMP –

July 25

, 26 & 27 – Registration form & details attached.
Allen Park CHEER TEAM GOLF OUTING –

August 27

– Consider playing, attending the dinner or sponsoring the event in various ways! (see attached)
INTERESTING ARTICLE
The Bedtime Hoops: 4 Important Questions to Ask Your Kids Every Night
I love my kids, but by bedtime, I'm just exhausted.  At 8pm, my patience shuts off.  It's like I have some sort of glitch in my mommy code, or maybe I just missed the patience upgrade with each kid or something?
So when I have to jump through so many drinks-of-water hoops, tickle hoops, tuck-in hoops, bedtime-song hoops, pee-pee hoops, and brush-your-teeth-already hoops, I feel that if they don't get away from me as soon as possible, I'm going to jump through the I've-lost-my-mind hoop and escape into a dimension where only brownies, beaches, and books exist.
But that's not reality! (Oh how I wish it was sometimes though—minus the losing my mind hoop).    The reality is that motherhood doesn't stop at 8pm.  And even though some of the hoops I jump through annoy me, there are four hoops that I would never miss jumping through no matter how tired or impatient I feel…The 4-Questions Hoops.
I started asking my kids these four questions every night and it has changed our relationship.  It has brought us closer.  It has created a more positive shift in their focus throughout their day and in mine.
What was your favorite part about your day?  This question allows us to jump through the hoop of positivity together.  It helps my children focus on the best parts of their day, and gives us another opportunity to reflect on them, laugh even more about them, and find joy in those special moments one more time before they close their eyes.
What was your least favorite part about your day?  This question allows us to jump through the hoop of reality together.  No one is perfect.  Everyone makes mistakes, so it's great to have the opportunity to be real and talk about those things in their day that didn't go well—bad choices, disrespect, being irresponsible.  This question has allowed for me to model unconditional love and has given me many second-chance teachable moments.  Even if I lost my temper the first time around, I have one more chance to walk them through what they should have done differently.  It's great for kids to be reminded that tomorrow is a new day to try again.
Do you have any questions about your day? This question allows us to jump through the honesty hoop together.  It establishes a habit of always letting them know that they can ask me anything and can trust me to listen and love.  It shows them that I'm a "safe" person who isn't going to judge or get angry or be upset if they want to talk about the tough stuff.
How did you show kindness or love today? This question allows us to jump through the integrity hoop together.  It encourages them to be kind and loving to others even when no one is watching.  It is the most powerful, life-changing question I have asked!  My kids have learned just how simple it is and how capable they are of showing kindness or love every single day.  When I first started asking this question, my eight year old had trouble coming up with an answer, so I would step in to tell what I saw him do–he was thoughtful to take his plate to the sink, he played with his sister nicely, he gave his little brother a turn with his squirt gun, he washed his hands the first time I asked him to.  Creating an awareness of the little ways that he can show kindness and love has empowered him to do even more.  Plus, I find myself looking for those positive things that each child does throughout the day so I can share it with them that night.  They love hearing all the great things they've done.  Kindness and love…this is the focus I want my kids to have throughout their day!
The 4-Questions hoops have helped me learn more about my kids: baseball game play-by-plays, storm fears, favorite colors and movies. But I have also taught more to my kids:  answering questions about abortion, smoking, appreciating the differences in others and I'll never forget the night we cried together about a little boy in a wheel chair.
Because of jumping through the 4-Questions hoops of positivity, reality, honesty, and integrity every night, I have laughed louder, cried more, snuggled closer, and taught lessons about life that I would not have had the opportunity to do in the busyness of the day.  Dear mom, at bedtime, won't you join me in fixing that glitch in your mommy code, upgrading your patience level, bending your knees, and jumping through these four extra hoops with me every night too?  I promise that these are the hoops you will never regret jumping through for your kids.
Summer Reading Ideas…
2017SummerResourcesLettertoTeachersandParents-1nuyphm
5th Grade Graduation…
We are looking forward to another wonderful 5th grade graduation ceremony on June 14th at 9:00.  Following the ceremony there will be "picnic" for all the students with lots of yummy treats.  Please contact the office with any questions.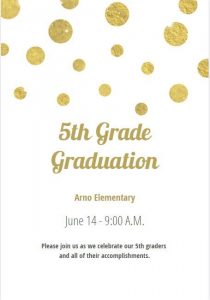 FIDGET TOYS
Many of our classrooms have fidget "toys" available for students who need them to maintain focus on work while expending energy in a quiet, personal way.  However, we have seen many fidget toys coming to school with students from home.  These fidget toys, designed to improve attention, are actually becoming a major distraction for our students at all levels.  Student attention is actually ON the fidget toys, rather than the lesson.  For this reason, we are asking that all fidget toys be left at home from this point forward.  If your child needs a fidget to do his or her best work at school, it will be provided by the teacher.  Thank you in advance for your support and understanding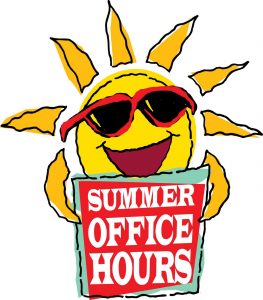 New District Summer Hours
APPS Summer Hours
Monday

thru

Thursday
7:00 a.m. – 4:00 pm

.
Closed Fridays*
(

July 1 thru August 14

)
*Summer Kids Camp at Riley Education Center will be held on Fridays
All District Offices and Programs closed on

July 3rd & 4th

APPS LIMITED SCHOOLS OF CHOICE PROGRAM for 2017-18
The Allen Park Public School District has established a successful Schools of Choice Program for the past several years and the Board of Education has approved continuation of the program for the 2017-18 school year for Kindergarten through 8th Grade.  (Requests for specific elementary schools cannot be guaranteed)
Applications are available beginning Monday, April 10 at the Riley Education Center, 9601 Vine.  Completed applications will be accepted beginningTuesday, May 2 through Monday, May 22, 2017 from 7:30 a.m. until 4:00 p.m. weekdays in the Pupil Accounting Office at the Riley Education Center.  Completed applications must be presented in person to ensure that all information is complete.  A random draw selection will be held on June 1 at 9:00 a.m. at the Riley Education Center.  The draw will determine numerical selection for acceptance of candidates.
We ask that you help us by sharing this information with friends and/or family members who may be interested in having their children become a part of the Allen Park Public Schools Family.
For more information about the Schools of Choice Program, please see the attached FAQ's, visit our website at apps.k12.mi.us or call (313) 827-2105.

PRESCHOOL INFORMATION
If you have a child who will be 3 years old by September 1st, 2017 or a 4 year old child, consider enrolling them in our Preschool Program.
Registration will begin for in-district residents on Friday, April 21st, 2017 at 7:30 AM at the Riley Education Center, 14700 Moore. Out-of-district residents may begin registering Friday, April 28th, 2017 at 7:30 AM.
Our office hours for registrations are 7:30 AM – 3:45 PM, Monday through Friday.
NO REGISTRATION WILL TAKE PLACE DURING OPEN HOUSE 
For further information, contact Kristy Caleca in the Preschool Office at 313-827-2662 or caleca@appublicschools.com