Arno PTA
Thank you for an awesome Fun Run!!

Coming
Soon

to

Arno

…
Oct. 9
No events
Oct. 10
No events
Oct. 11
No events
Oct. 12
Summer Readers Rewards Pizza Lunch
Oct. 13
PTA Reflections contest Kick Off
Oct. 16
No events
Oct. 17
No events
Oct. 18
School Improvement Meeting 3:45
Oct. 19
DTE 4th Grade Presentation
Oct. 20
No events
Arno Vision
Arno Elementary will provide a system of support to empower
and inspire students to become collaborative learners
that strive for academic excellence

From the PTA
Here is a link to view pictures form our Fun Run! Please share with
families on your social media pages.
https://photos.app.goo.gl/JcfyeuIfeCVDhshd2
Tomorrow, Friday is the last day for fun run donations for students to
be eligible for a prize. Families can contribute online or send money
into office tomorrow labeled with student name & "PTA fun run" to get
credit.
Prizes will be distributed to students next week. We will also be
announcing the highest contributing classroom winner & plans are
underway for the limo lunch for our top earning students!
Thank-you for the generosity to those who have participated so far!
We'd also like to give a huge shout out to all the teacher's,
student's and parent volunteers for making this years event
outstanding! Way to go Cougar community!
Much love,
Your PTA executive board

PBIS Smencils for Sale
Smencils sales will begin again next week!  Smencils will be sold 

on Tuesday

 afternoons at 2:30p.  The proceeds from Smencils benefits the PBIS program at Arno.  With the funds, we are able to have great monthly incentives such as pizza lunches for Super Cougars and Zumba.  The prices for items are as follows:
Smencils: $1
Smens: $2
Smencils Pouches: $8
Happy Smelling!

Walk to School Day
This past Wednesday was Walk to School day to encourage physical activity and the healthy benefits

Halloween Parade
Time to get those costumes on the kids and come on down to Arno on Oct. 31 at 10:00 for our annual Halloween Parade.  Our route will take us out of the 4th grade doors that morning, making a loop on the inside perimeter of the playground.  Please join us around the outside perimeter of the playground for the best seats.  It is a district PD day with an 11:40 dismissal that morning.
September Super Cougars
Each month for our PBIS program we pick 1 Super cougar from each classroom- someone who has demonstrated they are being the very best and following Arno's PBIS expectations of being Respectful, Safe, and Responsible.  This month's Cougars received a pizza lunch with the principal.  Way to go Cougars!!
Haskin-Ellie Cole
Stanley- Anthony Ferrence 
DiCarlo- Elianna Esquivel
Martinchick- Reynaldo Garza
Watson – Bentley Vu
Pushman- Lia Morandini
Schultz- Mallory Lada
Cervantes- Jazlyn Salinas
Amonette- Alayanna Lazarowicz
Warneck- Ethan Rozman
Guyot-Gabriella Scalf
Wesley- Izzy Bergman
Kalis- Hannah Booher
Smalley- Peter Lenart
Trionfi- Bailey Ellis
Higgins- Gabby Stanley
Creutz- Brianna Anderson
Andersen-Lulu Schutt
Hool- Owen Adamisen
Jensen-Connor Bate
Meemic Grant Award
Mr. Creutz was awarded this week with a $100 grant that he wrote for Scholastic books.  Representatives from Meemic stopped in to present and congratulate Mr. Creutz.   This is another great example of how Arno is always advocating for our kids!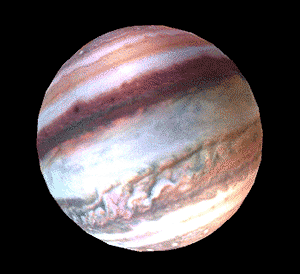 Solar System Study in 5th Grade

IMPORTANT INFORMATION
NEW FOR THE 2017-18 SCHOOL YEAR
UPDATE MiSTAR PARENT CONNECTION – CONTACT INFORMATION
As our district continues to build towards more and more digital communications in the future, it is important that you take a moment to update your contact information in MiStar.  Under the "My Information" tab at the top right, you will now be able to update:
Email address for parents/guardians
Phone contacts for parents/guardians
Primary phone number – "Under Student Demographics"
o   This is the phone number used for automated phone notifications. 
o   If you wish to receive text messages from the district, please select "SMS Cellular" as the "Telephone Type" for your primary phone number or other parent/guardian phone contacts.
Emergency Contact Updates (Authorizing release of your student)
Info on Parent Connect from the district website:
You must have a PIN and Password to log into ParentConnection. ParentConnection is a web program that allows parents to view information about their child.
To receive a PIN and passwords for ParentConnection contact your child's school.
If you have more than one account to view your children, please contact the school office.
Make sure to insert your email after logging into ParentConnection.  Inserting your email will allow you to access the automated password reminder system.
READING MATTERS
Check out the information below about the importance of reading at home!
Breakfast and Lunch Program
Parents can setup a free account online at https://www.mypaymentsplus.com/ . You will need their child's student id number to setup the account and can get the id number from parent connection,  the school office or the FS office. To view your child's meal account information and/or make payments online at https://www.mypaymentsplus.com/ (link is on our website).  There is a small transaction fee charged to make online payments.  The lunch program will continue to accept cash or check as we always have.
Parent Information:
Parent website: www.mypaymentsplus.com
Parent support line for questions: 1-877-237-0946
MyPaymentsPlus Free Mobile App available for download on IPhones, Androids and Tablets!!
**If you believe that you may qualify for free or reduced lunch, we ask that you please submit the application that went home in September or pick up a new one from the office as soon as possible. Our total count for free/reduced lunch helps the district receive federal funds to run our Title 1 program and help our at-risk students.
If you are not sure about the guidelines or have
any other questions, please call the office @827-1050