From Mrs. Smalley's "What is your word?"
Coming soon to Arno…
Sept. 17
No events
Sept. 18
Fire Drill 12:15
Sept. 19
No events
Sept. 2
0
Hearing Screening K-2, Mrs. Jensen
Sept. 21
Hearing Screening K-2, Mrs. Jensen
ALICE Drill 2:00
Sept. 24
Band Instrument Rental Night 6:00
Sept. 25
Tornado Drill 1:30
Sept. 26
Hearing Screening K-2, Mrs. Jensen
Sept. 27
Hearing Screening K-2, Mrs. Jensen
PICTURE Day
Sept. 28
FUN RUN
M-STEP scores sent home
Arno Vision
Arno Elementary will provide a system of support to empower
and inspire students to become collaborative learners
that strive for academic excellence
Welcome Back- First Week on the move…
From the PTA
Fun Run

is coming up on 

September 28

! Here is the link to register your student(s) https://www.thegetmovincrew.com/ and Flyers have been sent home! You are all invited to come cheer on your Caring Cougar the day of the Fun Run! Times your student will be running will be posted in the next few weeks, so you can put it on the calendar!  Students may also accept cash and check donations. Simply place donations in an envelope with Child's name and Teacher's name and send it with your student or drop it off in the office. All checks should be made out to Arno PTA.
Spirit Wear

will be sold at every Arno Elementary Event and PTA meeting in 2 brand new designs! The boy's shirt has Marvel Comic Book Hero's and the girl's shirt has Disney Princesses! Check out our Facebook page to see what they look like!
Reflections

is coming up soon on 

October 12

! The theme this year is Hero's around us. Encourage your child to show their special talent in Art with the rest of the school!
HELP WANTED

!!We still need a chairperson for Halloween skate party! If you are available and want to Chair this event please let our PTA know either by email or through Facebook!!!
If you haven't joined the PTA do it today! You can sign up online at 

arnopta@memberhub.com/dues 

and while your their add an extra scoop or two for your Cougar! Help their class win an ice cream social party! The 1

st

place class gets an ice cream social, the 2

nd

 place class gets ice cream sandwiches and the 3

rd

 place class gets popsicles!  Come join Arno Caring Cougars PTA!
Important info related to school illness
This school year we have  students that have immune issues to illnesses.  Please be sure to keep your child home if they are experiencing contagious symptoms, especially if they have a fever.
Thank you for your help.

Mad Science
We are happy to be partnering with Mad Science to bring an after school experience to Arno students who wish to dive deeper into the fun of science.  A flyer will be sent home detailing the specifics of this class- which is tuition based ($85 early, $90 later) and will be held at Arno after school once a week- for 6 weeks.  Mad Science did provide for us a free science assembly to which was a lot of fun and motivating towards science!
Therapy Dogs for Reading
Coming soon- Arno students in Mrs. Wrneck's, Mrs. Haskin's, and Mrs. Jensen's room will have an opportunity to read to a therapy dog.  There is research that supports the connection to confidence boosting for kids when they can read to a four legged friend.  If the program is successful, we will expand it.  The dogs are very local (3 blocks away) and are fully licensed therapy dogs that even visit places like Children's Hospital to cheer up patients.  Permission slips will go home in those classrooms.
Vocab Program
Arno Elementary is taking on a new innovative angle on learning vocabulary words. In addition to their classroom work on vocabulary, students will also watch a vocabulary segment on Arno's Morning Broadcast. However, these segments feature not only students, but highlight teachers, staff, parents, community and business members, government officials, and friends of Arno, both new and old. The students will enjoy visually learning from a new guest speaker teaching them Marzano's English Language Arts Vocabulary words while utilizing graphic organizers to cement learning
Journeys
This year AP Elementary buildings started a new reading program titled "Journeys".  The program encompasses the very best in reading practices and we are excited to roll out with our students.
PBIS
Arno was alive with activity last Thursday as each class made their way around the building and outside to attend PBIS expectation stations in Assemblies, Bus, Office, Hallway, and Cafeteria.  Our Cougars were great listeners and learned some important information about building expectations and positive behavior.

Mr. Peace
Arno was once again treated to Mr. Peace (compliments of the PTA), this time it was the very important topic of bullying.  He shared stories, quotes, and inspiration to our Cougars.  Please be sure to ask your child what they learned about being kind and always looking at other people's heart first.
District Community News
Welcome back! Allen Park Parents:
Back-to-school means back to after school activities! Explore Allen Park Community Center's youth programs. Guaranteed to strengthen your child's creative muscles while building self-confidence.
Junior Chef: create delicious fall dishes while learning kitchen basics. The best part is tasting your food!

Allen Park Dance (Creative Movement, Ballet, Tap, Broadway Jazz, Hip Hop) Classes start for dancers as young as 3.

Has your living room become a stage? Youth Theater Auditions for Seussical Jr. will take place 

Friday, October 5 at 5:30pm.

 No experience necessary!
Registration for all classes listed above can be completed online – allenparkdance.org Visit us during our Open House, details attached, or email misskelly@creativecharacters.org with any questions.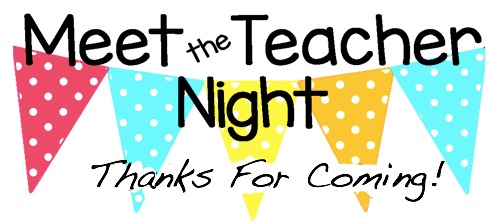 Meet the Teacher 
Thanks to all of our wonderful Arno families for coming out to our Meet the Teacher night.  We had a great crowd and it was awesome to see all of our families again, and meet many of our our new families.  If you ever have any questions or concerns, please let your classroom teacher know.
Put On Your Smile…
Please mark your calendars for September 27 for picture day.  Information will be coming home soon.

Super Cougar Lunch
As part of our PBIS positive support this year, the principal will be having a pizza lunch with all the
Super Cougar winners each month through the year, as well giving each student a certificate.  Our first date is Oct. 9 at 11:00 K-5
MSTEP Parent Guide
M-STEP Results: What Families Can Expect
This past spring, Arno Elementary students in grades 3-8 took the M-STEP (Michigan Student Test of Educational Progress). Final results from the  M-STEP are now available and thanks to technology improvements and online testing, our district has much earlier access to data that is also a more precise measure of learning.
The purpose of these state summative assessments is to see how close our students are to reaching Michigan's new higher standards in English language arts and mathematics.
This year's test scores will build on the new baseline set in 2015 when the M-STEP was brand new. This year's results show an improvement in most areas,  we expect that as students gain more and more experiences with online assessment and as our instruction adapts to Michigan's higher standards, our scores will rise over time. We encourage families to remember that state standardized test scores are just one measure of student progress and to keep them in perspective.
What happens next?
Our staff will spend time reviewing the 2018 M-STEP results to find where we are having success, and where we see areas in which to improve. The test results also will reveal which groups of students are doing well, and which will need more or different kinds of support.
Families are encouraged to review the M-STEP Parent Report and learn where your child might need additional support. Be sure to discuss your concerns with your child's teacher and learn how together you can target academic support where it's needed most.
The Michigan Department of Education has developed a useful document called Student Testing: What Parents Can Do to Help Students Prepare that is now available for download on the M-STEP web page (www.michigan.gov/mstep).
Please look for your child's Parent report coming soon around Sept. 28.
Traffic Pattern
Parking/Drop-off
As we all need to get our children to school, safety is always the primary concern.    We will do our best to help ensure an orderly drop-off/pick-up daily, but we need your help in making that happen.
** No child should run across the street to get into a car.
**Help our traffic issues around school by parking a block or so away and WALKING your child before and after school.
**School traffic flow MUST go clockwise around the school. Make sure that your passenger door is ALWAYS closest to the curb.
BE SMART! BE PATIENT! BE CARING! BE KIND!!! BE RESPONSIBLE!!
Breakfast and Lunch Program
Parents can setup a free account online at https://www.mypaymentsplus.com/ . You will need their child's student id number to setup the account and can get the id number from parent connection,  the school office or the FS office. To view your child's meal account information and/or make payments online at https://www.mypaymentsplus.com/ (link is on our website).  There is a small transaction fee charged to make online payments.  The lunch program will continue to accept cash or check as we always have.
Parent Information:
Parent website: www.mypaymentsplus.com
Parent support line for questions: 1-877-237-0946
MyPaymentsPlus Free Mobile App available for download on IPhones, Androids and Tablets!!
**If you believe that you may qualify for free or reduced lunch, we ask that you please submit the application that went home in September or pick up a new one from the office as soon as possible. Our total count for free/reduced lunch helps the district receive federal funds to run our Title 1 program and help our at-risk students.
If you are not sure about the guidelines or have
any other questions, please call the office @827-1050