Coming soon to Arno…
May 9
Kindergarten Roundup 6:00
May 10
Final Lock Down Drill A.M.
May 11
PBIS Meeting 3:45
May 12
Spring Beautification 5:00
May 13
Author Lynne Smyles Assembly 9:30

Field Day
As the end of the year draws closer, we are gearing up for field day at Arno.  Mrs. Dalton has set up a link to signupgenius if you are interested in helping out that day.   Please click on the link and help give your Cougars a hand on field day.
http://www.signupgenius.com/go/10c0e44a9aa2ca2fe3-arno1/
New PTA Board
Congratulations to our new PTA Board that was sworn in at last night's PTA meeting.  Introducing your new board…
Congratulations to 
Jeni Sauve- President
Amy Muse- Vice President of fundraising
Julie Hegedus- Treasurer
Shannon Mihalik Secretary
Daddy/Daughter Dance
What a great time we had at the Daddy/Daughter dance that was held at the Red Fawn recently.  The girls and their dads were treated to a delicious dinner, dessert, and of course, plenty of dancing fun.  Thanks to the PTA, all of the volunteers, and  especially Amy Muse for coordinating all of the festivities.
Rover Project
Over the next two weeks, engineers from Bosch will be working with 5th grade teams to produce "Mars Rovers". Students will learn the value of team work and persistence as we work on this project together. Each of the rovers will be tested for distance and accuracy. On May 12th we will have a school-wide competition of the rovers. Good luck 5th grade Jr. Engineers!
Junior Achievement
Representatives from Ford Motor Company were in Mrs. Smalley's class this past week working with the students on income and expenses.
Jump with Jill
The whole gym was rocking with good exercise and singing about healthy eating when the Jump with Jill Tour rolled into Arno for our 3rd- 5th graders.  Please be sure to ask your child what they learned about healthy eating and what things (like soda) they should stay away from.  Enjoy some pics below

You're invited to Arno Planting Day!
On Thursday, May 12th at 5:00pm we start off the evening with a pizza dinner in the caféteria!  
During dinner, we will have Arno friends/families sign-up for stations around the school to help beautify!
After dinner, everyone will head to their stations with their gardening tools to pull weeds.
After weed-pulling is complete at your station, it will be time to plant, then mulch, your designated area. Please bring your own gardening tools! If possible, please indicate the plants and quantity below that you will be bringing so we can plan ahead the planting stations. If you cannot make it to the event, we will still accept and appreciate any plants you are able to donate.  These can be brought to school on May 12th.  
Many thanks,
Arno's Green Team

TEACHER REQUEST PROCEDURE
As we close one school year and begin to plan for the next, student placement is one of our primary considerations.  Our school team of teachers, administrator and social worker spend many hours working together to form classrooms for next year.  We strive to balance classrooms with a blend of students based on academic strengths and needs, social and emotional supports, and the unique personalities of each child.
If you have any special concerns about your child's placement for next school year, please submit a written explanation of the concern.  For example, "my son is very active and needs to be placed in a classroom where he will have opportunities to move around" or "my daughter struggles with reading and needs a teacher with a strong background in reading".
We do not/cannot accept any requests for a specific teacher.  Letters requesting a specific teacher will be returned.  The one exception is a request for your child to not be placed in a specific classroom based on previous first-hand experience you've had with a teacher.  And, that parent concern / issue should be documented in the office.  All such letters are due to the office no later than Friday, May 20, 2016.
This is the same procedure that has been used in previous years and is the same procedure used at Lindemann and Bennie.  If you have any questions or concerns about this process, please feel free to contact my office.
Steve Zielinski, Principal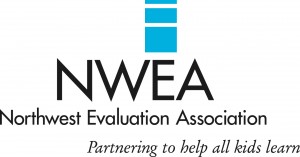 NWEA TESTING
Our first round of NWEA Spring testing began this week with 4th grade Reading and math.  Our staff use this assessment to measure the growth that students have achieved in Reading and Math over this school year.  Students will be taking the NWEA assessment on Chromebooks in their classrooms in grades 2-5.

M-STEP UPDATE
Way to go, Arno 3rd  Graders!  Over the past two weeks our 3rd grade Cougars completed several segments of state assessments.  Our students were tested in the following categories:
ELA Computer Adaptive
Math Computer Adaptive & Math Performance Task
I would like to thank our staff and families for working together to prepare our students to be "test ready".  Our students persevered through the test experience, and thanks to our tech department, our technology continues to handle the test with very few issues!
Initial score reports are beginning to be available online to our administrative staff.  As soon as we are able to share, I will get the information to you!
Fourth graders are up next — beginning the week of May 9th.
BE SCHOOL SMART NEWS
Please follow this link for some great information that comes to us from Detroit Public Television!  Be School Smart Newsletter
Downriver Parenting Institute
"Helping Children Become Successful 
Learners"
Please see the flyer for more info
Have a

great

weekend!!!