Coming Soon to Arno…
May 23
No events
May 24
School Improvement Meeting- All are welcome 3:45
May 25
Elementary Jazz Band Tour 9:00
Tigers Game for Safeties 11:30
May 26
APMS Orientation in gym 9:00
May 27
Book Checkout ends
May PBIS Extra Recess Reward
May 30
No School- Memorial Day
PTA Meeting Cancelled
Attention all PTA Members!
The PTA Meeting scheduled for
Thursday, June 3rd
has been cancelled. On behalf of the new Officers we would like to thank everyone for your support this year! Without your support there would be no PTA or PTA Events! We look forward to working with everyone next school year. Have a fun and safe Summer! We will see everyone in the Fall!
M-STEP is Done!!!!
Congratulations to our 4th graders for wrapping up their testing this week!  It has been so great to see how our Arno students have been so confident in their testing on computers for the first time on a state test- a testimony to all of the wonderful teachers and families we are blessed to have at our school.   Thank you so much for helping your children prepare for this challenge!  We are expecting some initial scores in August, we are not exactly sure of when the student reports will go home, but stay tuned.  Thanks and Congrats to all of our 3-5th graders on a job well-done!
New Food Service System
We are pleased to announce a new Food Service system, MyPaymentsPlus, that will show up-to-date meal balances and will also allow you to make online payments directly to your child's meal account!
In order to view your child's meal balance and/or make online payments, parents will need to create a free account at:  www.MyPaymentsPlus.com  A link to the site is on the Food Service page of the district website – http://apps.k12.mi.us/about-us/food-services/, and also available through the Allen Park Public Schools Mobile App (Search: Allen Park Schools).  Once you've created an account online, you may wish to download the free mobile app (Search: MyPaymentsPlus)
Setting up an account is an easy one-time registration.  You will need your child's student ID number, which is located in your ParentConnection under the Demographics tab.
Additional information, including program features and free mobile app, is included in the flyers attached.
We hope our families enjoy this new convenience and look forward to a successful program launch!
Thank you
Great Job 4th and 5th Graders!!
What a great performance by our 4th and 5th graders at Tuesday evening's concert performance with Mr. Skebo at the helm.  It was a great "Road Trip" theme, perfect for this time of year.  Very impressed as always with our Arno talent!

Field Day
As the end of the year draws closer, we are gearing up for field day at Arno.  Mrs. Dalton has set up a link to signupgenius if you are interested in helping out that day.   Please click on the link and help give your Cougars a hand on field day.
http://www.signupgenius.com/go/10c0e44a9aa2ca2fe3-arno1/
Mrs. Kalis's Book Clubs
Reading a good book and collaborating with partners are some of the best practices we can do in classrooms.  Please enjoy some pics of students in Mrs. Kalis's class enjoying their book clubs
Math Groups and Skill Practice in Mrs. Smalley's Room
Junior Achievement
Mrs. Hool's class working on a group activity with their Jr Achievement representative from Ford Motor Company.

Rover Rap Up
These past couple of weeks, we have showed pics of the 5th grade students getting trained in building "Rover" type vehicles from kits- with instruction from real world engineers.  There was a culminating event between all rooms last week in which their vehicles had to perform distance tasks within team competition.  Team building and collaboration is big college and career skill.

Off to the River Raisin…
Our second batch of 5th graders recently took a field trip to the River Raisin Battlefield.  A little history of that battlefield area:
From January 18th to January 23rd, 1813, the north bank of the River Raisin became a battleground where the forces of the United States and Great Britain fought each other for the control of all of Michigan and the Lower Great Lakes.  At stake was the destiny not only of the 2 countries (United State and Great Britain), but also the future of Frenchtown, (known today as Monroe Michigan) and of Canada, and of Tecumseh's alliance of Native-American tribes.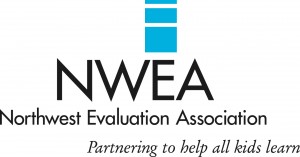 NWEA TESTING
Our third round of NWEA Spring testing began this week with 3rd grade Reading and math.  Our staff use this assessment to measure the growth that students have achieved in Reading and Math over this school year.  Students will be taking the NWEA assessment on Chromebooks in their classrooms in grades 2-5.
Have a
GREAT

weekend!