Coming soon to Arno…
May 30
No School- Memorial Day
May 31
Middle School Band tour
June 1
Field Day
June 2
Field Day
June 3
Third Grade Metro Parks Presentation
Class of 2016–District Building Parade
On Friday, June 3rd, we will initiate a new APPS tradition–a memory walk for our graduating high school seniors.  They will first report to the middle school and then proceed to the elementary they attended around 1:30, in full ceremonial attire.    The idea is similar to the clapping parade of 5th graders we have on their last day, so we will have them enter through the K doors and wind up through the 5th grade doors.
PTA Meeting Cancelled
Attention all PTA Members!
The PTA Meeting scheduled for
Thursday, June 3rd
has been cancelled. On behalf of the new Officers we would like to thank everyone for your support this year! Without your support there would be no PTA or PTA Events! We look forward to working with everyone next school year. Have a fun and safe Summer! We will see everyone in the Fall!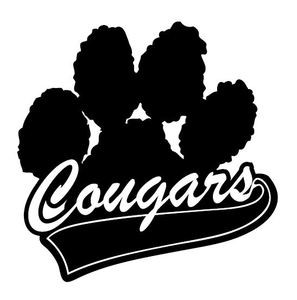 Arno Vision
Arno Elementary will provide a system of support to empower and inspire students
to become collaborative learners that strive for academic excellence
Summer Reading Program called

Whooo's Learning

will be kicking off by June 1

.
Happy Reading!

Detroit Tiger Safety Outing
It was a great game and great weather that our safeties and chaperones enjoyed this past Wednesday as the Tigers went on to beat the Phillies.  Please enjoy a short video below on our adventure.
Color Run Forms Due Friday!
Court Yard Cleanup
A big thanks to Mrs. Solak's Class for cleaning up the Arno courtyard!  We appreciate you helping make our school beautiful!
High School Jazz Band Visit
We recently had a visit from the high school jazz band that rocked the gym with some great music!  Our 4th and 5th graders were treated to an awesome start to their day and we loved seeing some of our former Arno kids!
New Food Service System
We are pleased to announce a new Food Service system,MyPaymentsPlus, that will show up-to-date meal balances and will also allow you to make online payments directly to your child's meal account!
In order to view your child's meal balance and/or make online payments, parents will need to create a free account at: www.MyPaymentsPlus.com  A link to the site is on the Food Service page of the district website – http://apps.k12.mi.us/about-us/food-services/, and also available through the Allen Park Public Schools Mobile App (Search: Allen Park Schools).  Once you've created an account online, you may wish to download the free mobile app (Search: MyPaymentsPlus)
Setting up an account is an easy one-time registration.  You will need your child's student ID number, which is located in your ParentConnection under the Demographics tab.
Additional information, including program features and free mobile app, is included in the flyers attached.
We hope our families enjoy this new convenience and look forward to a successful program launch!
Thank you
4th Grade State Reports
Mrs. Smalley's students proudly display their state reports

Field Day
As the end of the year draws closer, we are gearing up for field day at Arno.  Mrs. Dalton has set up a link to signupgenius if you are interested in helping out that day.   Please click on the link and help give your Cougars a hand on field day.
http://www.signupgenius.com/go/10c0e44a9aa2ca2fe3-arno1/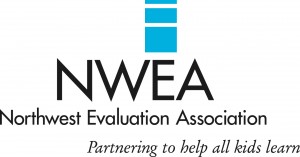 NWEA TESTING
Our last round of NWEA Spring testing began this week with 2nd grade Reading and Math.  Our staff use this assessment to measure the growth that students have achieved in Reading and Math over this school year.  Students will be taking the NWEA assessment on Chromebooks in their classrooms in grades 2-5.  Testing wraps up for the building this Friday.
Have a

great

holiday weekend!